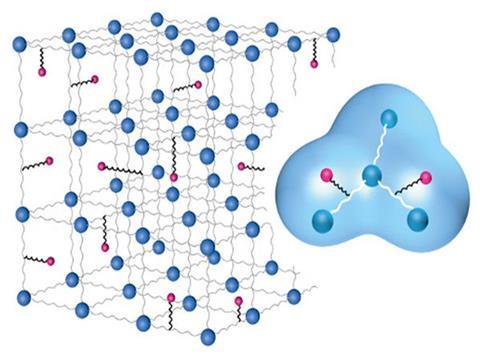 Increasingly stringent legal requirements raise the demands on the production of legally compliant food packaging. Therefore, the correct choice of printing ink and varnishing systems is all the more important.
Based on current developments and the latest raw materials, Zeller+Gmelin present the appropriate solution with the new generation of low migration FCM UV-printing inks for printing on food packaging and labels.The new ink systems contain significantly less substances which are critical to migration. Together with the use of special cross-linked initiators, Zeller+Gmelin have minimized the risk of migration. The molecular weight of the cross-linked photoinitiators (approx. 1000 Dalton) exceeds that of conventional photoinitiators (< 400 Dalton) by quite some way. In addition, they contain polymerizable groups which participate in the curing and are thus firmly incorporated in the chemical structure of the printing ink film. These features make the new FCM-system by Zeller+Gmelin secure.
The use of FCM UV-inks means that the printing inks are suitable for food contact material.
UVAFLEX® FCM Y81-series – reliable, safe and highly efficient
Very safe against migration, extremely low in odour and free from BPA: With these properties, the fourth generation of low-migration FCM UV-flexo printing inks from Zeller+Gmelin are convincing. Their strengths are reflected in the printing on paper and foils for labels, folding boxes and flexible packaging.
UVAFLEX® FCM Y81 – now completely free from BPA
Zeller+Gmelin have developed this latest generation of FCM flexographic printing inks for food packaging without BPA-containing raw materials. Thus, the UVAFLEX® FCM Y81-ink series meets the requirements of the current Nestlé Guidance Note dated September 2016.
For printing on food packaging, the UVAFLEX® FCM Y81-inks are suitable for almost any application: they are universally applicable on paper and foil.
UVAFLEX® FCM Y81 – with an excellent print performance
The new UVAFLEX FCM Y81 printing ink series is characterized by homogeneous machine behaviour, excellent printability featuring a stable viscosity and very good flow properties, thereby significantly reducing the risk of ink spitting – even at high machine speeds.
The ink series guarantees higher performance at less ink consumption and enables the combined printing of screens and solids by printing with a reduced cell volume of the anilox roller. Applications include self-adhesive labels, shrink-sleeve labels, in-mould labels, wrap-around labels, flexible packaging and folding boxes.
Properties include high migration safety, extremely low odour, 100% BPA-free, high colour density and colour strength and compliance with relevant and latest regulations.
Visit the company at Labelexpo in Hall 11 / booth 11A47.
More info: