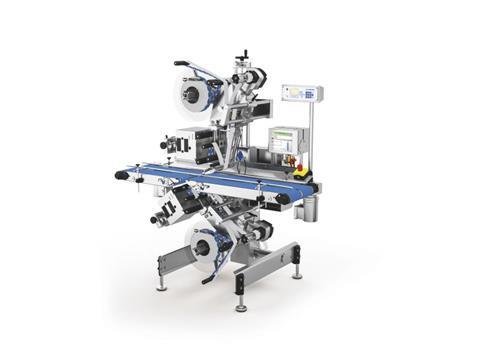 At this year's ACHEMA, which takes place from 11 to 15 June in Frankfurt, MULTIVAC will be pre-senting integrated solutions for packing medical and pharmaceutical products, as well as demonstrating its comprehensive expertise in automation.
The focus will be on the automatic infeed and packing of sensitive products, as well as packaging solutions for small batches and for labelling and identifying products during the pack-aging procedure.
The highlights of the trade fair will include a thermoforming packaging machine in GMP design with a single-side chain guide for packing syringes. The machine is equipped with an automatic syringe infeed, which ensures that up to 300 pre-filled glass or plastic syringes per minute can be transported and monitored with great process reliability. The special infeed system ensures that the sensitive products are gently separated and orientated, before being loaded into the pack cavities. The system's high level of flexibility enables different types of products and pack sizes to be handled reliably. Fast and reproducible conversion of the thermoforming packaging machine is achieved through special die changing systems and the use of a complete cutting tool, which can be changed easily and quickly. The proven chain guide on the thermoforming packaging machine ensures that there is simple line clearance. The monitored web advance contributes to a low level of start-up loss after batch changes for example. The function for running the ma-chine empty is also designed to be very simple. This means that this concept is particularly well-suited to small product series and frequent batch changes. At the trade fair a special design with a single-side chain guide will be shown, which enables rigid film in various web widths to be used very flexibly.
As regards the traysealer sector, MULTIVAC will be showing the semi-automatic T 260, which is specially designed for packing sensitive products in small batches. The compact model, which is mobile and can therefore be used very flexibly, is suitable for running a wide spectrum of trays. The T 260 offers companies packing small to medium-sized batches a high degree of process reliability, reproducibility and above all flexibility. The sealing die provides controlled sealing pressure and precise temperature distribution, so that a reproducible packaging pro-cedure is assured.
MULTIVAC will also be presenting the C 300 TC chamber machine from its wide range of chamber machine products. This model enables pharmaceutical products and sterile medical items to be packed securely in film pouches, and packs can be produced either as vacuum packs or with modified atmosphere and reduced residual oxygen content. A temperature-controlled and permanently heated sealing bar, which can be both validated and calibrated, ensures that this machine achieves reproducible sealing quality.
Using the example of the L 300 conveyor belt labeller, which can be used very flexibly, MULTIVAC will also be showing at ACHEMA, how packs containing pharmaceutical and medical products can be labelled reliably and very efficiently. This model applies labels to the top and bot-tom of packs as well as over the edge of the pack, and it can therefore be used for all standard labelling tasks. Thanks to its own MC 08 ma-chine control, this model can not only be used in a packaging line but al-so as a stand-alone labelling solution.
In the sector of inspection solutions, the I 410 for visual inspection tasks will be presented at the trade fair. The areas of application for the I 410 range from completeness checks on the packs, through to presence and position inspection of the labels, and right up to checking the print - and this includes pattern and character recognition, character verification and inspection of legibility and codes. Thanks to the high-resolution line scanner and powerful image processing for both top and bottom scanning, it performs highly reliable inspection of pack quality and labelling.
More info: