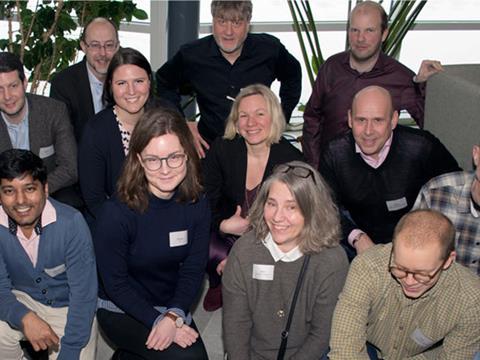 The MultiBio project, led by a group of Swedish experts and coordinated by RISE, Research Institutes of Sweden, aims to create new bio-based products from excess waste sludge produced from wastewater effluent at pulp and paper mills.
According to the project partners, MultiBio is unique in several ways. Partly, this is because three independent processes are coupled into one system. Also, the renewable resource production can take place while the mills continue their usual methods and business.
"Bio-hydrogen gas is becoming more and more interesting, for example as aviation fuel. Only water is formed in fuel cells, with no impurities at all. It is one of the cleanest fuels one can produce today. We may not be able to produce enough hydrogen for the entire aerospace industry, but we can contribute," says Karin Willquist Project Manager and researcher at RISE, Research Institutes of Sweden.
Creating value from waste
What also makes this project stand out is that it aims to use process water and biosludge that is currently very difficult to find a value for – instead, says Karin Willquist, "they require cost- and energy-intensive treatment.
"The process water contains low concentrations of COD to create value for most other processes. However, the volume is large giving it a high overall potential. The MultiBio process addresses these challenging but highly potential sources to produce a combination of product, i.e. biohydrogen, bioplastics and fish feed.
Hence, what was previously a by-product waste from a purification problem is now becoming a cascaded resource.
We were particularly interested in what the implications for the project will be from a bioplastics standpoint. According to Karin Willquist: "This investigation is ongoing in the MultiBio sister project Rest in Pieces and this is one of the aims. Knowledge transfer is ongoing between the projects but it is a bit too early to say currently."
'Industrial symbiosis'
Aside from its economic and environmental potential, the MultiBio project also has potential when it comes to creating synergies between different groups of interest.
Over twenty experts, including researchers and practitioners, are working together on three processes, linking material and economic flows of interest to Swedish pulp and paper mills, fish farmers, and the world-leading bioeconomy cluster Paper Province. The goal is to create conditions for getting new bio-based products and services to the market.
"There is an interesting potential for industrial symbioses that can increase the production capacity for these products and actors identified with an initial interest for the commercialisation of products. However, the work will continue within the project and other initiatives to increase the commercial as well as the technical readiness level."
Potential savings
The biohydrogen gas process has previously only been investigated on a smaller scale, especially in laboratories. There, only 33 per cent of the energy value has been captured, and this will not be profitable.
The likely environmental savings resulting from MultiBio are still unclear, but indications are fairly positive. "The initial calculations show that the CO2 savings of the concept in the ballpark of 0.5-2 tonnes CO2 per ton TOC reduced," says Karin Willquist. However, she adds, " these are very preliminary figures based on the potential of the MultiBio precursors that will be calibrated with real experimental data."