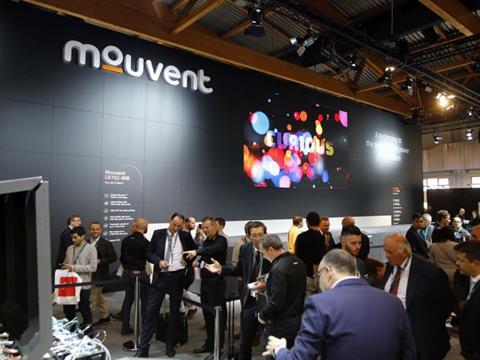 The LB701-UV mini label press is the smallest high-productivity label press on the market with a very low TCO, and was configured with in-line rotary die-cutting and slitting. The LB702-UV label press was exhibited in a roll-to-roll set-up and is set to be the most productive UV digital label press in the narrow web segment. The LB702-WB label press meanwhile represents a real paradigm shift in high-volume label production – 100% free of VOCs (volatile organic compounds) and 100% food safe, it is now possible to produce long lasting, high-quality, eye catching labels, using an environmentally-friendly food safe printing method, all at a very economical cost.
"At the end of the day, what matters most to people is the machines themselves," said Martin van Waeyenberge, Marketing & Sales Manager, Label Machines at Mouvent. "The fact that people could see them in action was important, because it makes the potential of this incredible technology come to life. From Labelexpo alone we generated several hundred leads with prospects who want to know more about the machines."
The innovative MouventTM Cluster in actionThe innovative MouventTM Cluster – which is the base building block for all Mouvent machines – was a constant source of conversation at the booth.
The MouventTM Cluster is a radical new approach, which uses clusters instead of fixed size print bars by color, arranging them in a modular, scalable matrix. The result is one system that can be simply adapted for all substrates, of all widths, for all markets and applications.
"It really was an honor to be in at the same venue with so many leading lights in this industry, and we are delighted that Mouvent generated so much interest," said Piero Pierantozzi, Co-founder of Mouvent. "We know that the MouventTM Cluster technology represents a genuine change in print head integration and it was so rewarding to be able to show its potential to people in the industry. We very much look forward now to deploy this technology throughout the various markets and segments in the weeks and months ahead."
More info: