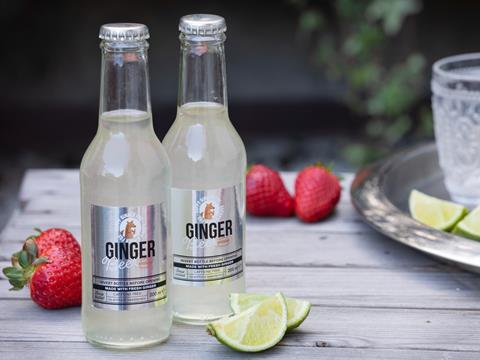 In our latest Innovation Spotlight, Fedrigoni Self-Adhesives proposes a series of solutions that allow label manufacturers to offer brands and distributors important advantages for sustainability and savings.
Prevent – i.e., avoid waste and reduce the amount of material needed to make the label – and encourage recycling by developing solutions for mono-material packaging. This is how Sergio Veneziani, Global Product Manager Linerless at Fedrigoni Self-Adhesives, defines the strategy adopted by the company to ensure the environmental compatibility of its products and processes.
In both cases, R&D proposes a series of innovative solutions that allow label manufacturers to offer brands and distributors important advantages in terms of eco-sustainability and savings.
Prevent: liner away!
Core Linerless Solutions® is the exclusive technology that has created a complete material-machine platform to produce linerless labels. This solves the problem of having to dispose a huge quantity of siliconised material, with ever-increasing collection and recycling costs.
The silicone liner is not discarded but becomes the lamination of the product. The aesthetic quality also gains in brilliance and impact, without requiring surface treatments or new printing technologies. CLS is much thinner than normal. Consisting of a 30-micron PP, 12-micron siliconized PET multifunctional smart liner and a high-performance, transparent acrylic adhesive, it is half the thickness of traditional laminated PP structures. It eliminates the gap separating one label from the other, saving a lot of material and avoiding the production of waste.
The two characteristics added together – less thickness and no waste – make it possible to transport at least twice as many labels on a reel and, therefore, to start delivering half as many reels, cutting down on storage and transport costs.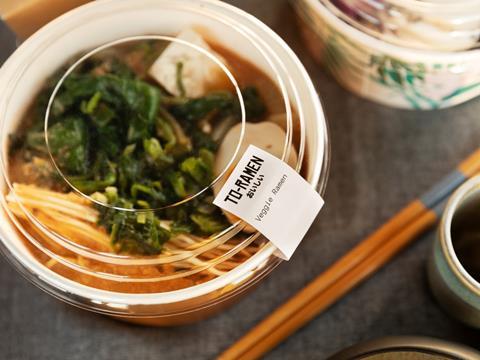 A sustainable label for variable data
The other cornerstone of Fedrigoni Self-Adhesives' sustainability concerns Variable Information Printing labels made of self-adhesive thermal paper.
2017 EU regulation 1169/2011 has come into force, which obliges all producers to provide the nutritional information of foods produced and packed in the point of sale. At first, in the large-scale retail trade, the idea was to adopt labels of the same size for all types of products - the maximum size, of course, able to accommodate all information that needed to be reported.
From a subsequent cost / benefit analysis, it emerged that the use of standard labels would have led to enormous waste of material and increased costs, also generating great confusion in the consumer when they were faced with a partially printed label.
The solution to this is represented by the linerless rolls that allow the creation of labels with variable length according to the amount of data they have to report, allowing an optimized paper consumption.
Fedrigoni Self-Adhesives' DTL labels are continuous thermal paper rolls, adhesive-coated with a silicon coating that can be printed with normal technologies, die-cut automatically at the end of each print. The economic advantages, as well as the ecological ones, are obvious: our DTLs allow for material savings of up to 60%.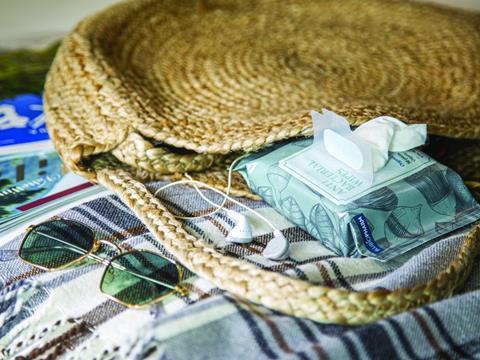 Single-material openers for wet wipes
Before the pandemic, it seemed that wet wipes would have to suffer the fate of other disposables banned by environmental protection legislation. The arrival of COVID-19 has highlighted the role of hygienic protection of people and surfaces, and today they are experiencing a very lively development.
However, the enormous amount of packaging made of heterogeneous plastics remains to be disposed of: the packaging, the different label, the protective seal, the sturdy open and close lid… a nice mix of composite materials, difficult and costly to separate and recycle.
Fedrigoni Self-Adhesives has taken a decisive step in the direction of single-material packaging and, in collaboration with Amcor Flexibles, has developed a leaner, lighter package that can be disposed of without problems in the supply chain. As converters well know, PP and PE have different behaviours and properties of printability, weldability and barrier, all of which are essential.
It was therefore a great achievement to obtain structures made entirely of PP, and then all of PE, with the requirements of product protection and brand image. We got there by working on the very concept of the lid opener: our new label consists of only 1 piece instead of 3; it is semi-rigid to ensure the same effectiveness and ergonomics as the lid, which is no longer needed here; it adopts an adhesive that is resistant to the aggressive chemistry of wipes. All this weighs less than a gram, against the usual 5 or 6, is much easier to apply to the package, and of course also to dispose of.
Together with the manufacturer of the packaging, we really do a great service to both the user and the environment.
This content was sponsored by Fedrigoni.