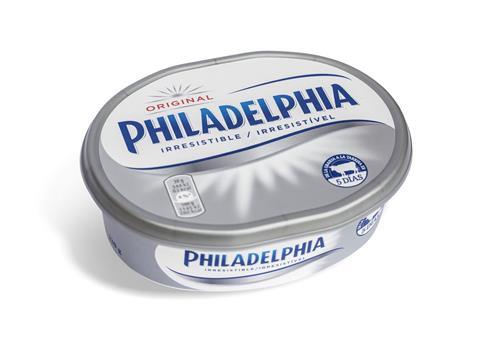 Mondelēz and Berry Global today announced a collaboration on the packaging for Philadelphia, the world's most popular cream cheese.
The package will contain plastic material recovered using advanced recycling technology from Berry's partnership with SABIC, which was announced last year.
"We are pleased to partner with Mondelēz International in providing packaging made from this advanced recycling technology. By recovering and diverting plastic that would have otherwise been sent to landfill or incineration, we are working towards our common goal of promoting a circular economy," said Jean-Marc Galvez, President of Berry's Consumer Packaging International Division.
Today's announcement adds to Berry's list of initiatives that have been designed with the aim of helping the company to contribute to a more sustainable future. These initiatives include investment in both mechanical and chemical recycling, the use of recycled material in products, and global commitments to address plastic waste in the environment. Last year, Berry committed to making 100% of its fast-moving consumer goods packaging reusable, recyclable, or compostable by the year 2025.
For its part, Mondelēz International has pledged to ensure that 100% of its packaging is designed to be recyclable and labelled with recycling information by 2025 and is reportedly on track to meet that target with 93% of the company's packaging currently designed to be recyclable.
The companies hope that the increased use of recycled plastic will drive demand for recycled material and significantly reduce the need to produce new virgin material, thus supporting a circular economy for plastics.
"It is vital to find and implement innovative, viable solutions to help stop plastic from getting into the environment, where it doesn't belong," said Vince Gruber, executive vice president and president, Europe for Mondelez International. "Philadelphia's anticipated use of recycled material is an important step in limiting this waste while supporting a closed-loop system.