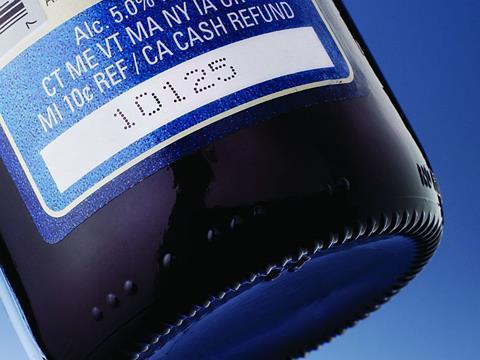 Viktor Puzakov, Global Marketing Manager at Videojet Technologies, looks at what shapes the beverage purchasing decisions of millennials and its relation to coding and marking.
In an ever-developing commercial world, most industries are going through their fair share of changes and challenges, and beverage is no exception. There are many drivers that must be considered by brands, not least how the millennial generation is having an impact on the expectations of today's consumer. Technology and social media are enabling millennials to influence the market and are having a direct impact on how they arrive at a purchasing decision. According to CNBC, Deloitte Digital reported that "47 percent of millennial consumers used social media as part of their shopping experience". Along with this comes a demand for the utmost quality on a consistent basis and if that is not met, millennials will not hesitate to move to a different brand in the market.
Millennials are attracted to visually appealing products and hesitation may arise even when a product rebrands and looks different the next time the customer sees it in the store. This emphasis on what the product looks like is related to the trend in social media participation among millennials. According to Forbes, "packaging design enables a social media play, because Millennials are taking photos of every aspect of their lives, including the food they eat".
It is a generation that seemingly records a vast amount of what it does, whether that is taking pictures of the places that they go, the things that they do, and everything in between - right down to the beverages they drink. Millennials will purchase a bottle of water, for example, because of the unique design on the front or positive perception of its reputation and then post it on their social media. They want to show off what they have and something like a beverage is an easily accessible item. Whether it is their coffee of the day with a recognisable label or a new beverage that they picked up in the grocery store, millennials want their peers to know.
With the enthusiasm and dependence on social media validation and millennial reputation, the standards that are held for the brands that are being purchased are set higher. If the bottled coffee that a millennial purchases every morning has a blur in the ink mark or an imperfection on the packaging, now it is not worth that post on social media. Even the satisfaction that a millennial finds from walking around with a recognisable brand will diminish if that brand does not live up to expectations for any reason. This means that consistency is key and packaging is important. The beverage industry is relying on the millennial generation's contribution and a brand should not be losing their reach in this generation because of packaging inconsistencies. The beverage industry can be prone to label and packaging discrepancies because of the high volume of production that occurs industry-wide, but this need not be the case.
Beverage Production Challenges
The beverage industry faces a number of challenges, many of which arise due to the volume required to meet demand and the sheer variety of products consumers expect to see on retail shelves. A sub-standard code that detracts from a brand design will not be acceptable, therefore coding and marking systems that are capable of operating accurately and reliably at high speeds are essential.
Given the sheer amount of changeovers required – for a variety of flavours, for example – ensuring the correct codes are placed onto the correct products is also paramount. Code assurance software, in conjunction with advanced printing technologies, are thankfully available to help eliminate errors that often occur as a result of operator involvement.- It is important to ensure your coding solution is properly suited to your substrate and environment to ensure the best quality code and ultimately maintain your brand image. You may accurately determine that a continuous inkjet is the best equipment for your product, but if the correct supplies are not chosen to accompany that equipment the quality of your coding solution could be compromised. Applicable technologies
Whether it be a plastic coffee bottle or a glass beer bottle, there needs to be a machine that can get the packaging completed effectively. Continuous inkjet and laser technologies are ideal for products packaged in jars, bottles and cans, which are generally produced and filled on vertical filling lines. Based on your production line configuration, CIJ and laser printers can be adjusted to print on the bottom, top or shoulder of containers.
Videojet CO2 laser technologies run at a line speed of 2940 ft/min and CIJ machines run up to 1666 ft/min. CIJ machines can be accompanied by various ink types such as fast dry, removable, high contrast, food-safe, and condensation penetrating inks. There is also an option to choose inks from our sustainable supplies brand, iQMark, which offers low-odour, food packaging, and no-MEK ink solutions. In addition, alphanumeric print quality spot checks can be carried out in real time via a series of image capture, analysis, comparison and fault triggers. This means significant recurring defects can be identified and rectified far more efficiently than if manual checks alone are carried out which reduces any risk of waste and rework.
Working with an expert partner
When working to implement these solutions there shouldn't be a concern about performance or quality. The level of preparation, knowledge and skill that goes into the implementation process is extensive, therefore it is advisable to engage an expert before any decisions are made. Experts in the industry will work together with a manufacturer to assess the specific needs and requirements for the operation and then advise on the most appropriate system and software solution.