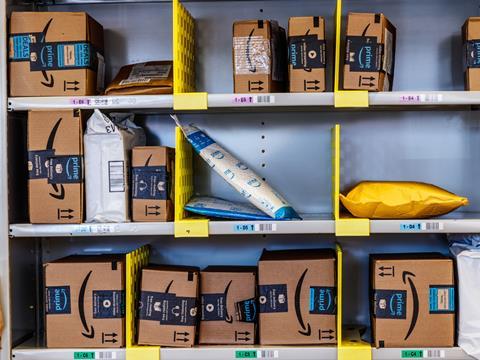 Paul Foot, partner and patent attorney at European intellectual property firm, Withers & Rogers, looks into the effect of the COVID-19 pandemic on the present and future state of e-commerce packaging.
The COVID-19 pandemic has changed the retail model, with in-store purchases being swapped for online, and many retailers have been forced to adapt to survive. Packaging companies have been tasked with finding solutions that are capable of meeting the challenges posed by the growing demand for e-commerce fulfillment.
Innovation activity has remained strong through 2020, with packaging companies stepping up to help solve complex and sometimes challenging requirements from customers in the retail and distribution sectors. But are they ready to make the most of any commercial opportunities that might arise when bringing their new solutions to market?
One of the key challenges facing retailers and the packaging industry during the pandemic has been the need to rapidly scale up distribution capacity. In order to meet the sudden spike in demand for e-commerce fulfillment that occurred at the start of the coronavirus outbreak and has persisted ever since, packaging businesses had to make the most of limited resources. For example, this has required a particular focus on rightsizing solutions, to optimise space in delivery vans.
A US company, Packsize, has recently had a patent application published for a smart packaging system designed to erect and produce custom cardboard boxes according to the dimensions of individual items. Similarly, another US-based packaging company, Westrock, has a recently published application for an innovative 'pack-to-pouch' system.
This involves separating a flattened tube of stock material to a custom length to form a pouch, which is then closed at both ends once the product has been inserted.
With regards to plastic packaging solutions, Amazon is developing a system designed to wrap items in customised blister packs on its fulfillment line. It does this by creating a cavity within thermoplastic material, based on the specific dimensions of the product.
Another area that could provide commercial opportunities for packaging innovators during and following the pandemic is the food delivery market. We may see companies looking to take advantage of the recent rise in home working by re-imagining packaging for convenience food items.
For example, manufacturers whose business models have previously focused on providing packaging for 'food to go' items bought for workers' lunches, could look to develop solutions that maintain the freshness of individual sandwich or salad portions for a longer period. This would allow home workers to buy them in bulk as part of their weekly shop, to be eaten conveniently throughout the working week.
Lockdown restrictions and social-distancing measures have disrupted trading for many hospitality and leisure businesses through the pandemic. With fewer people dining out, high-end restaurants and gastro pubs have sought to diversify by introducing delivery or 'click-and-collect' services.
Disruptions such as this provide an opportunity for packaging innovators to offer solutions that optimise takeaway packaging to be robust and hygienic whilst reflecting premium brand values via superior presentation and a better overall customer experience.
Heightened concerns about biosafety during the pandemic have resulted in many businesses switching back to 'single-use' packaging solutions for hygiene reasons. This quick-fix threatened to undo some of the progress made by packaging innovators with regards to sustainability.
However, with recent research suggesting that the risk of catching the virus from packaging is extremely low, innovators are now turning back to the challenge of developing sustainable solutions that also promote hygiene and optimise the use of space, with developments like paper-based six-pack rings for beer and soft drinks coming back to the fore.
To prepare for life after the pandemic, it is important that packaging innovators stay focused on the long term. They should try to imagine what the world and consumer habits will look like in five or ten years' time. This will allow them to develop solutions that are ahead of the curve and file patent applications in good time.
As part of this process, manufacturers should also bear in mind that further pandemic-related disruption can't be ruled out in the future, so they should aim to improve supply chain resilience too. For example, increased investment in automation within e-commerce distribution centres could help to protect business continuity.
In a fast-moving environment, such as the current pandemic, it's vital that companies act fast, even if they haven't quite arrived at a final solution. This is likely to involve developing an agile IP strategy, focused on filing patents at the earliest possible opportunity. Further applications can then be filed at a later date to capture any refinements to their innovations.
This approach ensures that ideas can be developed and brought to market quickly, without risk of early disclosure invalidating the IP rights, or problems with ownership rights arising during collaboration with suppliers or customers.
The pandemic has provided a catalyst for innovation in many industry sectors, and some valuable opportunities have emerged for packaging companies that have been able to react to new demands quickly. By protecting their ideas and adopting an agile IP strategy, they will be ready to make the most of this commercial opportunity.