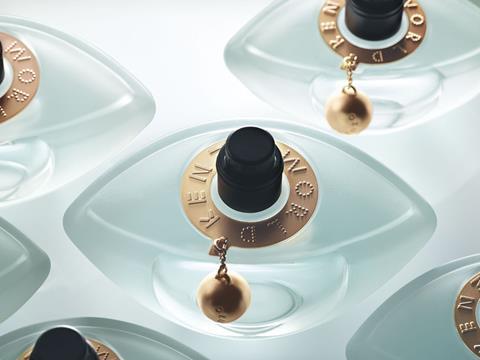 LVMH Kenzo fragrance teams selected the Melodie Pure™ pump, partnering with WestRock, for the strategic launch of its latest fragrance: Kenzo World.
"We have been seduced by its discrete aesthetic and the nice wide atomization," commented Laure OLIVIER, International Marketing Group Manager for Kenzo World.
Part of WestRock's Emotions of Spray Collection, an expanded line of seven pumps each featuring a unique spray enhancing the consumer brand and perfuming experience, Melodie Pure™ offers a distinctive, prolonged application consisting of a very fine and homogenous atomization, serving to heighten the Kenzo World perfuming experience offered to its consumers.
Sandy Gregory, Associate Marketing Director Global Fragrance and European Beauty at WestRock, explains, "The current and ongoing trend of customisation in the luxury markets sees brands looking to offer consumers a more complete and nuanced experience." The WestRock Emotions of Spray Collection offers brand owners more options to tailor the spray to the positioning and personality of the fragrance, heightening the emotional connection with the fragrance, increasing brand loyalty and driving repeat purchase intent. This goes beyond the connection that the brand is setting through the advertising, for example. WestRock partners with the brand to make the connection last.
More info:www.westrock.com