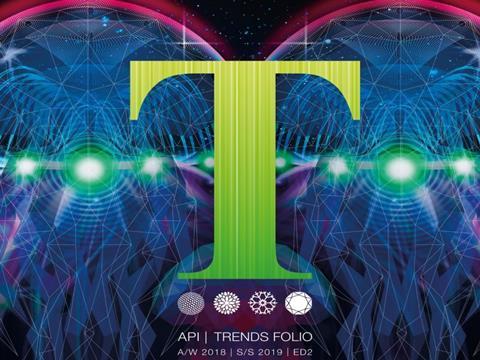 Brand enhancement specialist API will launch the second edition of its Trends Folio at Luxe Pack Monaco (stand V35), underlining its status as a leader in highly visual packaging solutions that empower brands.
An evolution of last year's acclaimed first edition, the new version of the API Trends Folio will outline the latest trends in luxury and premium packaging – and how the intelligent use of foils, laminates, and holographics can complement them.
The annual API Trends Folio contains the key drivers identified by API's global development network throughout the year, using the company's expertise in technology, categories, and brands. It is a key part of how API acts as a creative partner to every brand it works with, providing them with the latest trend information to further their strategic development.
Updated for 2018/19, the second edition features a high-shine silver cover, and retains the format of its predecessor to present API's four key packaging trends. Among these are Neon Storm, which takes inspiration from natural phenomena such as sunbursts and comet flashes, and Diamond Luxe, whose dark lustres and glitters create a sense of night-time gothic that powerfully conveys high-end luxury.
"The feedback we had on the first edition was spectacular, and with this updated version we are building on that success," explains David Peters, Creative Development Manager at API. "This time we've not only captured the latest trends, but also shown how last year's trends have evolved – and that's why this is a must-have for every designer's desk.
"We are thrilled to be unveiling the second edition of our Trends Folio at the premier show for creative packaging, Luxe Pack Monaco, and are inviting all designers, printers, and brand owners to visit our stand VA35 and claim their free copy."
More info: