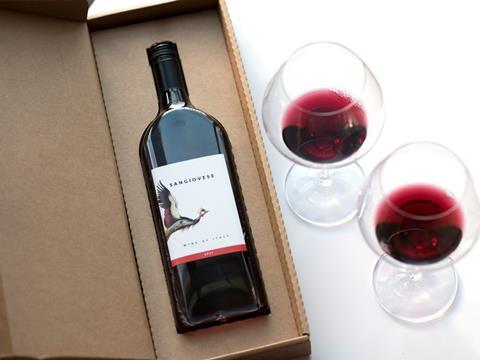 Next up in our series of brief glimpses ahead to 2021, we take a look at some of the ongoing trends we will be seeing in packaging design.
Covid-19 has of course been the main topic of conversation this year, but fortunately, it seems brands have not forgotten that the climate crisis is the biggest challenge we face. Sustainability is till the watchword when it comes to packaging design.
"All of the leading FMCG brands still have stringent packaging goals to meet and increasing pressure building from consumers and government regulations," says Anna Sutherland, Senior Design at Echo.
This means brands are going to have to continue rethinking how they package their products. For example, some brands are moving away from the traditional category codes of products and moving to new sustainable formats like alcohol in pulp bottles, or body wash in aluminium cans.
"Many brands continue to make bold sustainability moves," says Anna. "Colgate has launched the first ever recyclable toothpaste tube, RB has moved Finish dishwasher tablets to a mono material fully recyclable flexible film, while Smarties has moved its chocolate into recyclable paper wrappers. Brands can no longer get away with greenwashing and many are becoming fully transparent with supply chain in order to engage consumers."
While omnichannel design is increasingly talked-about among brands, it's fair to say that the majority of packages are still optimized for brick-and-mortar. This will have to change, as new e-commerce and subscription platforms become more popular among consumers, necessitating a new way of thinking about the package and its requirements. So it's not just about the look of the pack: it has to be optimized for transportation across the supply chain in a way that is sustainable and resource-efficient.
Brands like Wild deodorants, SMOL, Garcon Wines and Heights Supplements have all been optimized for home delivery while still delivering a brand experience that makes them stand out from the competition. Elsewhere, Apple will no longer ship a power adapter in the box of its iPhones to cut its environmental footprint. The slimmer and lighter box means it can fit up to 70% more products on a shipping pallet and encourages consumers to use the plugs they already have at home.
But quite apart from e-commerce, consumers are also changing the way they shop in-store. During the Covid-19 pandemic, rather than spending a long time browsing, people are looking to get in and out of the shop as quickly as possible. This means the package will have to work that little bit harder to grab their attention at the point of sale, and it's not certain whether they will ever go back to 'normal' shopping habits.
Finally, while these are still very much in the niche end of the market – some experimental – we are seeing the emergence of new and innovative biomaterials made from raw materials such as corn-starch, seaweed, mushrooms and so forth. How well such materials can really fit into the circular economy remains an open debate, but Anna points out that in the future these may well 'create a new aesthetic trend in themselves'.