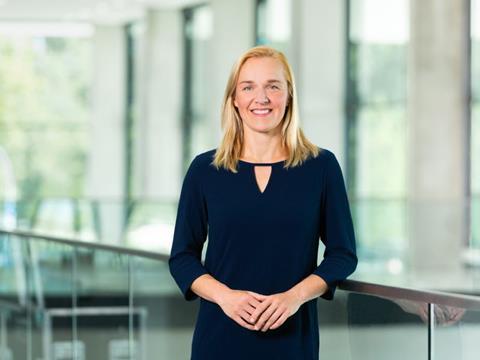 Ahead of Fruit Logistica, which takes place from February 5th to February 7th, 2020 in Berlin, we catch up with senior product manager Madlen Miserius, to find out more about industry specific trends and challenges, and what visitors can expect from the event.
What are the key industry trends you have observed in the past year?
In preparation for this interview I spoke with Claudia Schuh, Director of Marketing and Packaging Manager at Lorentzen & Sievers, and received professional advice from her. She is a member of the FRUIT LOGISTICA advisory board and is a packaging expert. We defined four important industry trends: for one the goal is to reduce the usage of materials in packaging, and secondly more mono-packaging will be used to enhance recyclability. We are also seeing an increase in paper-based packaging. And lastly, packaging processes are becoming automated. This entails the preference for materials and processing methods that rely on automated packaging systems.
How can a good balance be found between avoiding over packaging and avoiding food waste?
Therein lies one of the great conflicts of objectives. Packaging for fruits and vegetables has always had to meet very high standards and serve a sales, advertising, service, and guarantee function in addition to serving as protection, storage, loading and transport. The tertiary function concerning the recycling aspect is currently a prime focus of public perception. Yet as desirable as it is to save on packaging, it also has disadvantages. Ever since the ban on packaging individual cucumbers, food spoilage of imports has increased from 2 to 10 per cent. The phrase, "less packaging preserves the environment," is only partially true. With food in particular, smart packaging solutions help the environment by reducing food waste.
-What are the specific challenges of different types of fruit in terms of packaging and logistics?
We see the greatest challenge in resolving the many conflicts of goals. Using the cucumber as an example, this is between avoiding packaging or risking food spoilage. Recyclate seems more environmentally friendly than conventional packaging at first glance. Yet recyclate is not always recycled. Consumers demand more paper-based or compostable packaging that is often less sustainable than traditional plastic packaging. Consumer behaviour also partially counteracts ecological actions. If consumers consume more regionally and seasonally, packaging would automatically undergo a decrease. Sustainability has a price, and the most affordable solutions are not always the most sustainable. This requires the consumer to be ready to potentially pay a higher price. With regards to logistical efficiency as well, plastic packaging comes out better than paper packaging which requires more transport and storage space due to its volume.
-How will the topic of sustainability be addressed at FRUIT LOGISTICA?
Anyone interested in learning about the latest packaging trends can visit our Tech Stage in Hall 9, the Logistics Hub in Hall 26, the Future Lab in Hall 27, and the Fresh Produce Forum in Hall B during the three trade show days from 5 to 7 February 2020. Overall, seven events are focusing on the latest trends in the packaging industry. Sustainability plays a big role here. The latest trend report from FRUIT LOGISTICA, titled "Do the right thing (right): Realising sustainable returns in fresh fruit and vegetables", will be presented on 4 February 2020 during "Fruitnet World of Fresh Ideas". To all who want to learn about innovative packaging solutions prior to FRUIT LOGISTICA and then head for exhibitors from this sector, I recommend our spotlights that can be found as of now on fruitlogistica.com. FRUIT LOGISTICA's premieres and novelties include numerous sustainable packaging products.
-Have you observed a growth in online retail for fresh fruit and vegetables, and if so, what are the specific challenges that have to be dealt with in this area?
Buying foods online is becoming increasingly more acceptable. Even more pre-packaged goods will result in an increase in packaging materials, which contradicts efforts for sustainability. If food is packaged and transported for online retail, this also affects the shelf life. Topics like pressure protection, cooling, ventilation and faster ripening due to "ethylene contamination" must be considered. Contamination protection is another challenge when packaging that is not suitable for direct contact with food items comes into contact with non-pre-packaged goods.