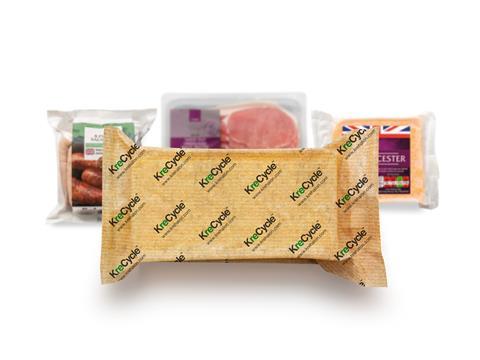 Krehalon has launched KreCycle – a range of recyclable, high barrier flexible films for fresh food applications.
According to the company, KreCycle does not compromise shelf-life expectations or sealing performance. It is suited for the packaging of fresh protein – red meat, poultry, processed meat, seafood, and hard cheese.
Available products include flexible thermoforming films, flowrap films including a high barrier option, lidding films, and vacuum pouches.
The KreCycle range includes polyester (PET), polyethylene (PE) and polypropylene (PP)-based products that offer tailored barrier properties to suit specific application needs. There are also lock and peel seal options for consumer convenience.
The development of these structures is reportedly based on CEFLEX's Design for a Circular Economy (D4ACE) Guidelines, where it is advised that EVOH barrier in PO-based structures should be no more than 5% of total weight. As such, Krehalon says that its new range can be used as a recyclable replacement to non-recyclable multilayer structures such as PA/PE, PA/EVOH/PE, PET/EVOH/PE and OPA/PE.
Furthermore, the KreCycle PE range has been certified by Cyclos and is suitable for Front-of-Store collection. This range includes a paper-feel print option which offers a recyclable paper-look alternative to non-recyclable, hard-to-separate-paper/plastic laminates.
Successful trials and commercial orders are already in place for thermoform, flowrap and pouch applications for the packing of sausage, cheese, mince and bacon.