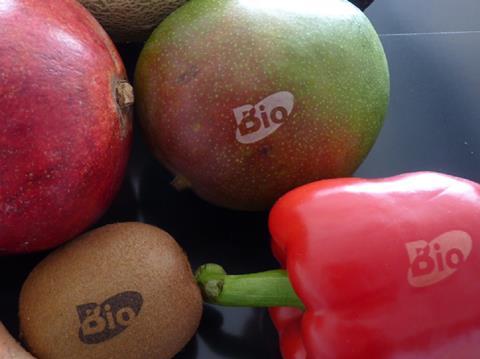 Throughput
If produce is damaged on the production line, consumers won't buy it. There should be an element of quality control to make sure produce is of the standard you would expect post-marking. This has obvious impacts on the speed at which produce can pass through the production line. And speed is linked to profit.
As the lasers need accurate fruit placement, the process is slow, say one to two seconds of printing plus any loading and unloading. Again, the right setup on the production line is crucial to maximise speed without compromising the quality of produce.
On production lines of slow throughput however, where there is a high price for each rarer or more sought-after item, Hass Avocadoes for example, this problem can be overcome as the speed is immediately expected to not be as high. In fact, the producers can go even further by lasering on their own logo as a mark of quality-assurance, bolstering brand awareness and loyalty.
The path to successful implementation
The transition from sticky labels to laser coding fruit and veg has fabulous eco-benefits and potential savings to overall costs in delivering fruit and vegetables to shelves at a store near you. Yet there are hurdles and questions along the themes of the physical and biological property of fruit, health and safety implications, production line handling doubts, as well as the readability of the final printed code.
These need to be researched, tested and overcome if this technology is to be rolled out successfully across all fruit and vegetable varieties.
More info:
https://www.domino-printing.com/en/products/d-series