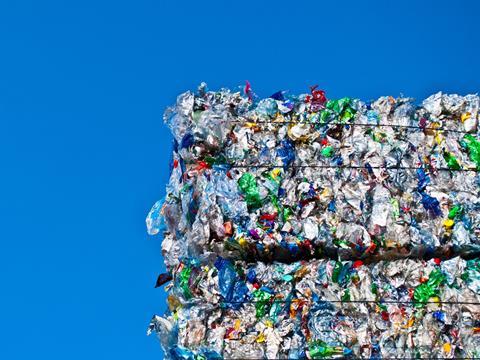 Mura Technology has announced a global partnership with KBR, an international provider of science, technology and engineering solutions, to support the global development of its proprietary technology, Cat-HTR.
The company describes Cat-HTR (Catalytic Hydrothermal Reactor) as an advanced recycling process that uses supercritical steam (water at elevated temperature and pressure) to convert plastics back into the chemicals and oils from which they were made.
The supercritical steam acts like molecular scissors, cutting the longer-chain hydrocarbon bonds in the plastics to produce shorter-chain hydrocarbon products. Mura says that these are then ready to be used to produce new, virgin-grade plastic and other materials, or sustainably reused in other sectors, such as in roads.
Perhaps most significantly, the company claims that its technology can recycle all waste plastics, including many that are considered unrecyclable, such as multi-layer, flexible plastic products like films, pots, tubs, trays and other packaging that it says is currently incinerated or sent to landfill.
The solution can also apparently cut carbon emissions; each tonne of plastic processed via advanced recycling reportedly saves 1.5 tonnes of CO2 compared to incineration. Mura plans to have 1 million tonnes of global plastic waste recycling capacity in operation or development by 2025. The first site is in development in Teesside, UK.
Mura Technology has partnered with KBR as its exclusive licensing partner, with the aim of enabling the identification of new markets for the technology and providing engineering and technical services and equipment to develop sites for global clients.
Dr. Steve Mahon, CEO of Mura Technology, said: "This technology is revolutionary. We face a global plastic pollution disaster, as only a minority of plastic waste can be recycled - the rest goes into the ocean, incineration or landfill - at great expense.
"Meanwhile, we take more oil out of the ground to make new plastics. We want to change the way the world thinks about plastics - not as a waste product, but as a valuable resource - using our technology to forge an environmentally friendly, plastic neutral, and sustainable future.
"KBR is a natural partner for us to achieve this vision - a global leader with the capabilities to support the licensing of our technology around the world. This partnership will accelerate our plans to help eliminate plastic waste from the environment."