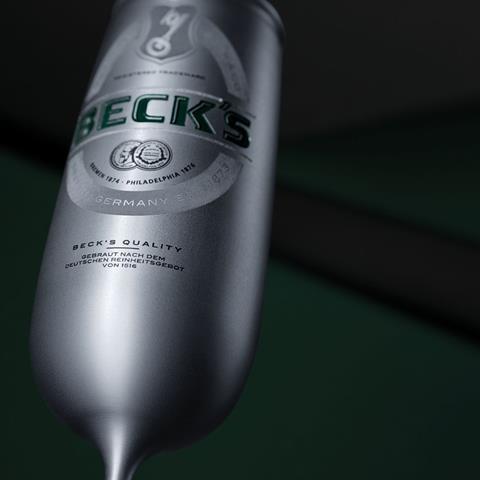 Becks, the world-famous German beer brand, has launched Le BECK'S - a special edition design twist on the can created by München-headquartered creative agency Serviceplan. The beer flute is perhaps the most innovative development in metal beer packaging since the launch of aluminium bottles over a decade ago, and looks likely to achieve great popularity in premium event niches.
Beck's has a history of innovation in the beverage category and was an early adopted of the metal can in 1954. However, until now the shape of its beer cans has remained essentially the same since then. Now Serviceplan and Beck's have shaken things up and in the process attempted to transform the image of beer-drinking by creating Le BECK'S: a special edition beer can shaped like a champagne flute, intended to reflect superior quality and earn an enhanced premium perception.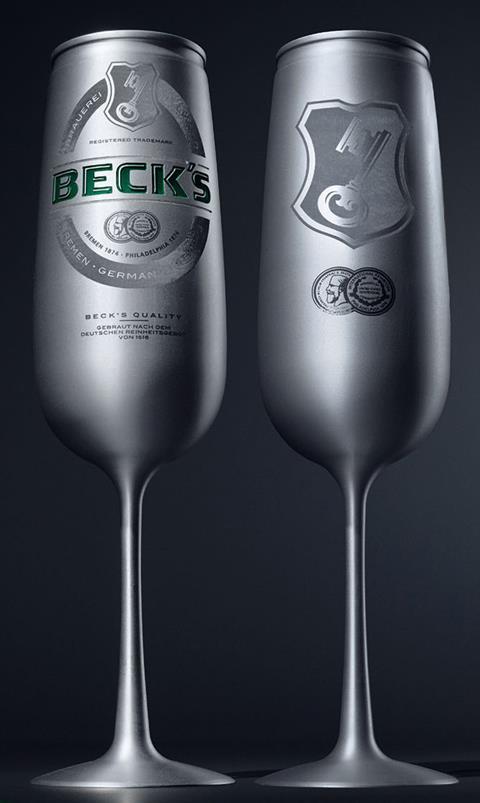 Following the claim 'You make it legendary' and aiming to give the premium beer the extraordinary shape it deserved, Serviceplan tackled the challenge at the most immediate touchpoint – the can itself. The result is the special edition beer flute: Le BECK'S.
"Innovation is an integral part of the Beck's brand DNA and Le BECK'S helps us to drive it further," explained Susanne Koop, marketing manager at Anheuser-Busch InBev Germany, who is responsible for the Beck's brand. "Knowing exactly what we need in terms of positioning our brand as a legendary beer and then coming up with an innovative idea that challenges the very core of what a beer can should look like with Le BECK'S is a good example of why we trust Serviceplan as a strategic and creative partner. At the end of the day our consumers love it, we love it, and it perfectly fits our premium image. What else could we really ask for?"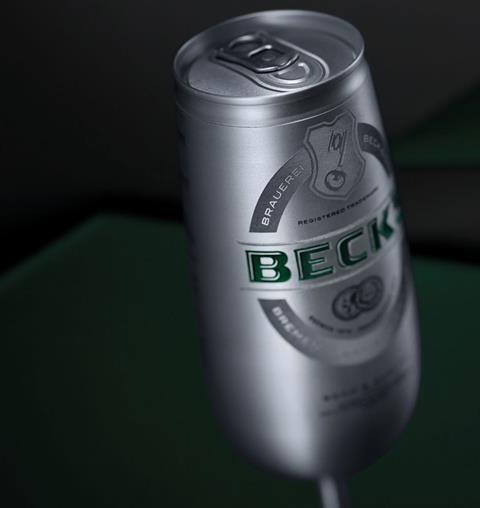 The Le BECK'S cans have a luxurious brushed aluminium finish with precision laser and analogue engravings marking the historic label design. The seamless shape is a first in beer packaging around the world.
Le BECK'S is designed to take canned beer to places it has never been before, such as art galleries, classical concerts, and exclusive private and public events. The special edition cans were trialled earlier this year, with limited volumes of carefully crafted pieces at exclusive events. Due to the overwhelming response, Beck's is considering mass-producing Le BECK'S for the worldwide beer market.