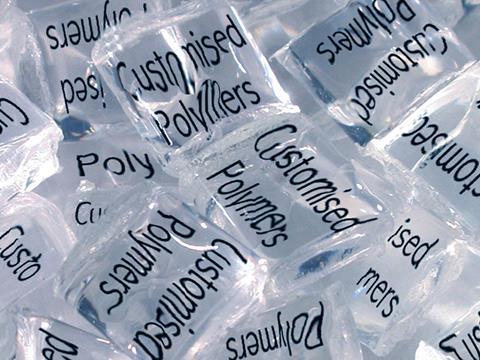 DuPont Teijin Films is the global leader in polyester films and a renowned innovator at the forefront of the flexible packaging market. Dr Keith Rollins (Chief Innovation & Marketing officer) and Steven Davies (Market Manager) told Tim Sykes how the company's ethos is driving the development of a new generation of functional films for the food market.
DuPont Teijin Films came into existence on an appropriately historic date, 1st January 2000, as a joint venture between two industry giants. The two parent companies DuPont of the US and Teijin Limited of Japan invested all of their existing manufacturing, R&D and sales resources for polyester film into the new 50:50 entity.
Fifteen years later, DuPont Teijin Films is of course the reference point for PET films, a business employing over 2500 people, turning over around $1.5 billion annually and manufacturing around 250,000 tonnes of film each year. It is a truly global company with production facilities in the USA, Luxembourg, the United Kingdom, Japan, China and Indonesia. The European business, headquartered in Luxembourg, manufactures in Luxembourg and Scotland, as well as hosting DuPont Teijin Film's state of the art Global R&D centre in the North East of England. "The rationale behind the JV was to create the world's number one polyester film business," explained Dr Keith Rollins. "In fact the two businesses were surprisingly complementary, with little overlap in products and territories. It formed a global grouping with global reach, clearly focused on delivering to customers in every region. It also brought about the platform to realise a vision of becoming the preferred PET film development partner based on unique technical capabilities as an innovation engine, bringing novel and value-adding PET and PEN film solutions to customers through the value chain."
Reference brands
Today DuPont Teijin Films' brands - Mylar®, Melinex®, Teijin®Tetoron® for PET films, and Teonex® for PEN films - are known throughout the global industry for their technical excellence, performance, quality and reliability.
"One of the key benefits of founding the JV was the creation of an industry leading product range," remarked Steven Davies. "While DuPont Teijin Films itself is relatively young, the parent companies have been active in the Polyester films market for over 50 years and handed down a wealth of technology, including many industry firsts, and customer relationships to the new business."
The company's packaging brand Mylar® encompasses a dizzying range of specifications and applications. "Our aim is to be a one stop shop with the widest available range of films for packaging applications across all market segments," said Dr Rollins. "Our flexibility and grade range comes from our unique range of polymer production, base film and coating assets. These allow us to develop a range of products using different polymers (white, matt, super clear), coatings (high metal adhesions, high barrier, peelable) and base film properties (shrink, thermoforming)."
Commitment to growth markets
DuPont Teijin Films places particular emphasis on developing value adding products for key growth market segments, such as ovenable packaging and fresh produce in the food space. The company's position as global leader in the ovenable packaging market came about with the invention of peelable lidding films for the ready meal market. Today its ambition is to establish PET films as the cooking medium of choice for all proteins, for cooking in Mylar® addresses two key themes that DuPont Teijin Films focuses on in the food segment: consumer convenience and safety.
"Our vision is to help provide restaurant quality food at home, with no need to touch the uncooked food, no fuss in preparing it and quicker cooking times," Dr Rollins affirmed. "No touch cooking also enhances food safety with protection against harmful bacteria such as campylobacter in poultry products. These aims have driven innovation in developing functionality such as thermoformability and shrink - essentially getting close to the ease of forming that some polyolefin films have but with the high temperature capabilities of PET."
Another heavy focus in food packaging is fresh produce, such as fruits and salads, where reliable seal and peel functionality have made DuPont Teijin Films' OL range of films first choice within the industry. Mylar® comes into its own when reliably sealing at low temperatures on rPET punnets, which are distorted by heat sealing techniques.
"Our films deliver very high clarity and anti-fogging performance," said Mr Davies. "Once again, they also reflect our commitment to food safety as paramount, reflected in their compliance to the highest legislative standards. Moreover, as market leader we have the scale to deal with what has become a very large application for PET films, and have learned over several years how to deal with the sharp fluctuations in demand caused by seasonal items."
Industry leading innovation
DuPont Teijin Films inherited a commitment to innovation from its parent companies, which among many other achievements invented polyester films in the 1950s. Investing tens of millions of dollars annually and employing around 200 scientists and engineers in R&D, the business holds more than 200 patents and boasts a track record of market-leading innovation, enabling the creation of many new product categories along the way and delivering new PET film products to meet new challenges.
"For many years we have been regarded as the leader in PET films, which facilitate the delivery of novel packaging solutions," said Dr Rollins. Our approach to innovation is based on three tenets. The first is recognising, anticipating and responding to needs of the market. This is underpinned by analysis of mega-trends - for instance in the food market we focus on food safety, food security and sustainability. Secondly, we believe that technical excellence lies at the heart of meeting the market need. The third is customer success. We have a relentless focus on the success of our supply chain partners in innovation, and I believe this truly differentiates DuPont Teijin Films from our competitors.
Among the company's latest cutting edge innovations is a new high water vapour transmission rate film for modified humidity packaging with water vapour transmission rate five times higher than standard PET. "The driver behind this development is shelf life extension for produce that either creates a lot of moisture throughout the pack life and/or are susceptible to fungal spoilage due to excessive moisture," explained Mr Davies. "Essentially what we are doing is taking all the functionality of Mylar® products - clarity, ease of sealing, antifog properties - and adding in the ability to manage in-pack humidity."
Meanwhile, a new skin film has been developed for the ovenable packaging segment. "Skin packaging is clearly a major trend and is fast becoming the retailer's favourite choice for pack presentation," observed Mr Davies. "Mylar® SKIN combines the benefits of the shelf presentation of skin packaging with the convenience and safety of cooking in the pack, all with the peace of mind of complying with the food contact rules and legislation."Both of these solutions are in advanced trialling and will undergo retail launches early next year.
Defining the market
DuPont Teijin Films' task might be characterised as a combination of studying the market, as described above, and educating it. In some regions such as the UK ovenable films are becoming the standard medium, while the translation into others remains a work in progress - a similar journey to that of the ready meal, which took hold in the Anglo-Saxon world before penetrating continental European markets.
Packaging is central to DuPont Teijin Films' portfolio and food is the key packaging market, since its characteristics fit well with the company's innovation based strategy and competencies. The increasing demands associated with megatrends in food are met with solutions that have been developed explicitly to address these needs. For instance, the transitional arrangements for migration testing specified in the new food contact regulations will end in December 2015, leaving no grey areas on compositional and migration compliance - a significant competitive advantage for Dupont Teijin Films given the company's commitment to product stewardship.
While there has not been space to discuss them in detail in the space of this article, it should be noted that DuPont Teijin Films has exciting developments across a range of film applications. "Our other targets for growth are typically characterised by scale, value for the functionality of PET and innovation," commented Dr Rollins. "In addition to food packaging, other important application sectors include digital print and labels, healthcare, electrical insulation, capacitors, flexible electronics and photovoltaics."
Across all of these markets and applications the company intends to continue with its innovation engine strategy, working with converter partners, focussing on providing solutions to their needs and working throughout the supply chain to understand the market. "Converters expect us to bring them innovation," concluded Dr Rollins. "Our ultimate goal is that whenever a converter needs a new application, they will call at our door first."