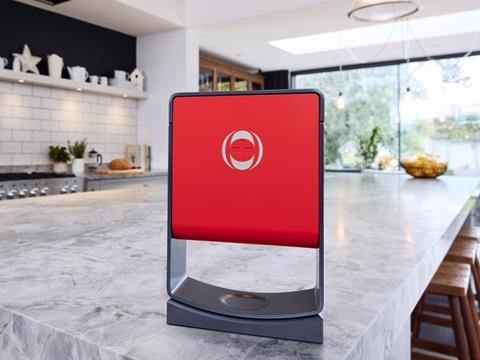 INEOS Hygienics is today launching a new range of touchless sanitiser dispensers for the home and workplace.
As the world's largest producer of high-purity synthetic ethanol, INEOS responded to the COVID-19 pandemic by providing millions of bottles of hand sanitiser for free to the NHS and thousands of hospitals across Europe and the USA.
This same hospital-grade sanitiser is now available through a new range of dispensers produced by INEOS Hygienics, INEOS' new global healthcare business.
Designed with Swiss-engineering, features for this new product include touchless dispensing of hospital grade sanitiser, variable dosage settings, a rechargeable lithium-ion battery, and lights to indicate low battery life and low cartridge levels.
INEOS says that its new range of dispensers is adaptable for any space, whether at home, at work, in shops, or in restaurants and cafes. Free-standing, table-top or wall-mounted, the dispensers also come in a range of colours and the free-standing units have a customisable stand.
The range of dispensers has been tried and tested by some of the world's most renowned sports teams including the Mercedes-AMG Petronas F1 Team, the INEOS Grenadiers, and INEOS TEAM UK. Initially, the dispensers will be available for purchase in the UK only, but the ambition is to expand this to Europe, the USA, and beyond in 2021.
George Ratcliffe, COO of INEOS Hygienics, says: "It's fantastic to see the dispensers rolling off the production line. These clean, simple, and reliable dispensers have been designed to meet the changing needs of the world, giving the public the confidence that they are able to keep loved ones safe by prioritising hand hygiene. Tried and tested by some of the world's best sports teams, our touchless dispensers can provide the public with the confidence they need in a changed world."