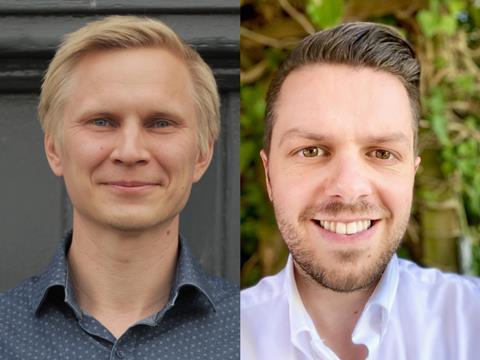 In January 2020, the Ellen MacArthur Foundation launched its Circulytics tool to help businesses measure and improve their circular economy performance. Now, following its market launch, Victoria Hattersley spoke to representatives from the Foundation and DS Smith – one of the companies which helped develop the tool – to talk about the practical role Circulytics can play in helping companies transition to a circular way of doing business.
But before we talk about the Circulytics tool and its impact to date, I wanted to highlight briefly what our interviewees feel are the biggest roadblocks to achieving circularity.
"There are glimpses of very positive directions on voluntary commitments to reduce packaging, make it recyclable or reusable – particularly in the EU where the policy landscape is creating circularity incentives," says Jarkko Havas, who heads up Insights and Analysis at the Ellen MacArthur Foundation. "However, the main roadblocks are in the private sector's willingness – or lack thereof – to act, and a need for greater clarity when it comes to regulations."
"From our side," says Oliver Bradley, Sustainability Reporting Manager at DS Smith, "we want to keep as much waste paper and board within the circular system as possible but for that we need to ensure the right infrastructure is in place so that we are receiving good quality recycled materials which are not contaminated and can be reused and recycled again."
Both Jarkko and Oliver also feel that in many cases there should be an increased emphasis on reuse, as opposed to simply recycling, in the coming years. Plastic bottles are often used as an example of a package that is ideal for reuse.
It's not just plastics, however. "For us, there is an opportunity for reuse to complement recycling," says Oliver Bradley. "For example, we are designing multi-trip boxes that essentially enable a 'circle within a circle', if you like. Our heavy-duty packaging is particularly suited to this, such as reverse shipping boxes for spare car parts, so there are some neat applications for cardboard reuse but it goes back to circular design. Let's remember that around 80% of the impact of a product is determined at the design stage so we need to measure the impact and consider how we're building the reuse / recyclability consideration into the design."
Promoting dialogue and change
What can be measured can also then be addressed: that is why tools such as Circulytics, which help companies track their sustainability metrics, are so vital. DS Smith was one of over 30 companies involved in developing and testing the new tool, and so is well-placed to talk about its benefits.
"For us, it's about monitoring and measuring where we are and where we want to get to," says Oliver Bradley. "We have completed three assessments in Circulytics up to now and the scores have always increased. And of course, the tool is constantly being developed and refined so the bar keeps raising all the time."
The tool is split up into strategic enablers and outcomes, allowing the user to get a holistic view of their entire organization and track progress. Significantly, it can also facilitate that all-important dialogue and transparency along the supply chain. "For example," says Oliver, "it allowed us to find an opportunity to change the way we engaged with our supply chain to make sure the products we are buying are also circular. Recently we invited a group of suppliers to use Circulytics and have them undertake the same assessment so we could openly share our scorecards. That's brought about some great conversations around how we can learn from each other and understand our own weaknesses."
Jarkko Havas agrees that greater supply chain transparency is vital. "There are systemic problems, especially among large companies that have huge, complex supply chains, so it's really encouraging for us to see Circulytics being used for communication in this way. Technology can also help to facilitate this in future – for example, there are great opportunities in areas such as blockchain."
Yet he also gives a reminder that we must not lose sight of the fact that circularity is all part of a broader context of addressing the wider climate crisis. "The Foundation lays out three principles of a circular economy," says Jarkko Havas. "The first is to eliminate waste; the second is to keep products and materials in use; and the third is to regenerate natural systems. But we must remember that a circular economy is not an end in itself: it's also a means to achieving positive climate outcomes and reducing pressures on biodiversity."