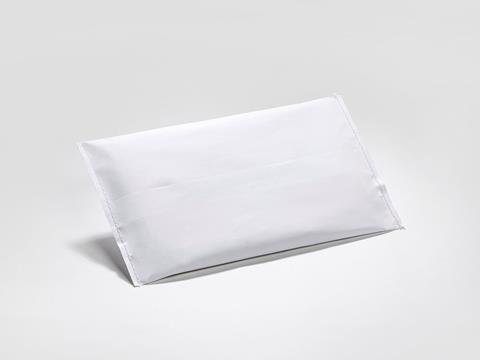 Against the backdrop of increased demand for e-commerce during the COVID-19 pandemic, packaging machine specialist Hugo Beck has launched two new machines specifically designed to produce e-commerce packaging.
The PB 800 E-Com, offers the capability to pack products in either paper or plastic film, a feature which the company says delivers flexibility and choice in sustainable packaging styles and substrates – all from one machine.
Automatically adapting the bag size to the dimensions of the product, Hugo Beck describes the new PB 800 E-Com as its most flexible and efficient machine - it can reportedly pack goods of up to 800 mm width by 200 mm height and 700 mm length.
Both uncoated and coated paper can be used for producing bags with two glued or sewn sides plus a top overlap. When using film, the company says that patented tight bag packaging ensures there is a minimum excess with only as much film being used as is needed.
Timo Kollmann, sales director at Hugo Beck, comments: "Whether dealing with the direct dispatch of individual goods, packing groups of products or meeting the complex requirements of returned goods packaging; the PB 800 E-Com hybrid solution ensures companies are perfectly equipped to meet the needs of e-commerce packaging."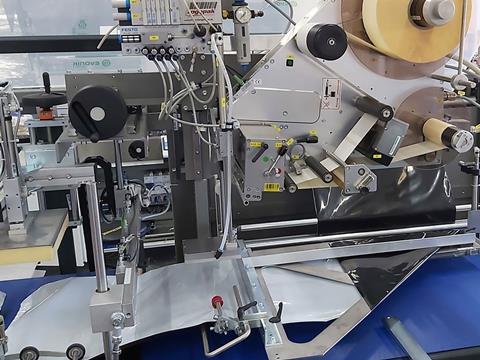 Alongside the PB 800 E-Com, and for customers who are looking to pack only with film, the new flexo 600 E-Com machine reportedly minimises film use while maximising results both with and without shrinking of the film bags. Designed to process products with a width of up to 600 mm and a height of 300 mm, a changeover adjusts between product batches or, as an added option, the machine can automatically adapt to changes in a product's length, height or width.
According to Hugo Beck, speed and flexibility are key to the design of both machines, with up to 1500 cycles per hour available. The PB 800 E-Com can handle paper gauges of 80 – 130 g/m² and both machines can handle film thicknesses of between 30-100 μm.
Connectable to customer's ERP or control systems, the company claims that both machines can also be easily integrated within a production line. Additional options include the ability to add an easy-opening perforation to the packaging as well as inserting a double-sided adhesive tape for resealing a bag for returns. An integrated scanner with a controller for product detection and creation of a shipping label can also be included on the line for additional capability.
Timo Kollmann concluded: "The e-commerce sector demands a wide variety of packaging styles. This, alongside the need to wrap a wide range of products quickly, flexibly and sustainably, means that our new machines are ideal for delivering perfect packaging results at high speeds and across a choice of paper or packaging substrates."