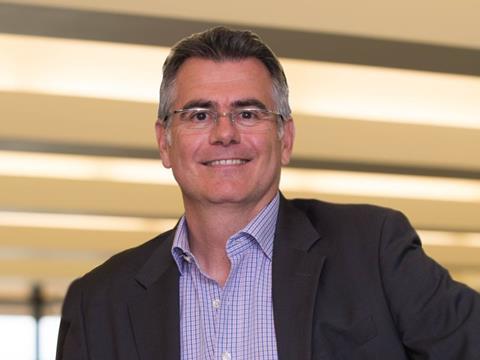 The Falsified Medicines Directive (FMD) sets out to provide added security to pharmaceutical products dispensed in the EU, and in addition, will enable players across the supply chain to verify product authentication. It is set to come into force in February 2019.
Organised by TraceLink, FutureLink is an annual global gathering of commercial and operational executives from the pharmaceutical and healthcare industries who are dedicated to achieving regulatory compliance, while also shaping the future of digital drug supply. Elisabeth Skoda caught up with Jean-Marie Aulnette, Tracelink's VP EMEA Sales to find out more about the state of the industry as the deadline is looming.
What were the key issues TraceLink was keen to highlight at FutureLink?
Time, time and time! Even though it's still over six months until the deadline, without counting holidays and weekends, there are less than 200 working days left. I think many people don't fully realise that the scale of what has to be done between now and February next year is huge. Many companies are behind in terms of timing, and we expect a big increase in requests.
The FutureLink congress is unique as a big part of it is made up of presentations by our customers. It is helpful for companies to talk to their peers who are in the process of getting ready for serialisation and discuss challenges and solutions. Tasks such as registering to the European hub are time consuming. Systems need to be validated and checked. This needs to happen not on the day before, but weeks or ideally months earlier in case there are problems. If it's not working on February 9th, this means no serialisation and no sales. I believe that the industry now is much more aware, as we spent two and a half years evangelising the market, but for some of them it may be too late. Production site equipment has to be purchased, produced, installed and validated, and delays on the equipment provider side cannot be reduced. If there is a nine months wait for a specific machine, this cannot be shortened to four months.
Is there any chance the deadline might get extended?
That's the million euro question. In my opinion, it's a dream. This regulation was voted for by member states, and an extension would also need approval. The European Medicines Verification Organization (EMVO) has made clear that it is going to push. There may be exceptions for dispensers or pharmacies. Pharmacies and hospitals aren't really ready. We need to make sure that the entire industry is pushing for serialisation.
TraceLink has announced that it has developed a streamlined programme for its over 280 European based customers to rapidly complete conformance testing and successfully receive EMVO approval to submit data to the EU hub - a complex and lengthy process that requires each individual company to complete EMVO registration and provide a full set of test cases to be executed for conformance with the EU hub.
Are you able to quantify the efficiency benefits of serialisation for pharma manufacturers?
'Clearing the house' is one of the major benefits of serialisation. Companies are forced to reorganise their data and internal information, which may be spread across different databases. Serialisation forces companies to reorganise and standardise their data. The second benefit is for the patient. From February 2019 you will see benefits for the industry in terms of access to patients. This is why TraceLink has invested a lot in R&D. The company has recently announced the launch of Product Information Manager, a standards-based network application built on TraceLink's end-to-end information-sharing platform. Designed to leverage serialized product information and address a range of business use cases such as rich media product education, patient engagement, and digital recalls. As a network application, Product Information Manager enables sharing of serialized product information across the life sciences supply chain.
Serialisation will result in consolidation, better providers, better partners and more security on the market.
Will end users and patients also be able to see benefits of serialisation?
Nowadays, we are all connected. Many people have smartphones. Patients will have a lot of knowledge about their health, they may know which drugs to ask for when they go to the doctors. But of course, we need control. Self-medication is too dangerous. You need expertise from doctors. Machine learning and artificial intelligence will potentially help, but I think the human relationship is one of the key parts of medicine. But patients will see benefits, for example the ability to check/verify their drugs. Product recalls can be disastrous. There was a case in the 1980s where drugs were recalled and the company received back more drugs than they produced. Counterfeit drugs are a big issue, and serialisation can curb it.
How does TraceLink help its customers?
Our approach is very focused on education, alerting customers to potential problems. Our philosophy is 'Be local, not a tourist'. This is important especially in Europe. We started TraceLink Europe in 2014, well in advance of the deadline, because we wanted to have experts to serve the market at a local level. We now have 280 European customers who trust us for their serialisation project. We can repeat our business and can learn each time. Each customer is different but the methodology we use is the same. Therefore, we can move fast.
Are there possibilities for traceability outside the pharmaceutical industry?
Many companies come to us with this question. Of course there are plenty of opportunities for example in the luxury goods or food sectors. The pharmaceutical industry has its own rules and a different mindset in terms of quality and validation. Our focus on this industry is our strength. We want to expand our services in the industry by offering more solutions for product recall, inventory management, patient focus, clinical trials etc. These are becoming a centralised piece of the puzzle.