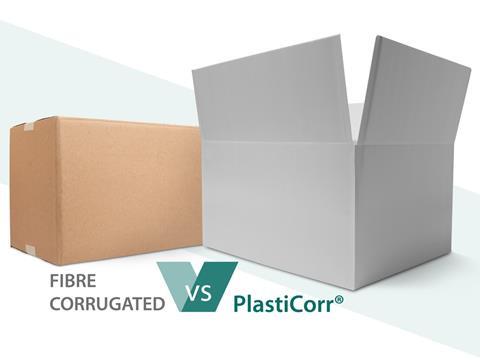 In our latest Innovation Spotlight, ORBIS introduces its PlastiCorr® solution, a replacement for single-use fibre corrugated boxes that retains the same protective properties while offering a reduced environmental impact.
Today's companies strive to save costs and improve performance, while improving sustainability in the supply chain. The fibre corrugated brown box is still the most used packaging, but using one-way solutions is not supporting circular economy initiatives.
Despite its flat, easy-to-break-down design, low cost, and ease of disposability, there are several disadvantages that come with the solution: risk for contamination, dust, disruption in automated lines, product damage and many more. In addition, paper and cardboard recycling uses around 800 billion litres of water every year in the EU according to an internal calculation.
The sustainable and efficient brown box replacement
The industry has been in need of a reusable replacement that performs just as well as the brown box, all while addressing its biggest pain points, for quite some time. As automated lines are increasingly widespread, developing a solution that could be seamlessly integrated into existing automation was one of the biggest challenges.
But ORBIS has engineered a solution: PlastiCorr®, the first direct replacement for single-use corrugated packaging on the market that requires no changes to pack-out quantity or logistics processes.
PlastiCorr was designed to perform identically as a single-use fibre corrugated box – with superior performance qualities. The all-plastic design eliminates dust and moisture issues common with corrugate for enhanced box durability and merchandise protection. All edges are sealed to reduce the potential harbour area for contaminants and improve safety and ergonomics. The patented design offers repeatable, reliable performance: The Enfold™ technology allows the box flaps to return straight after each use, so the boxes stay within spec after multiple uses to reduce line downtime.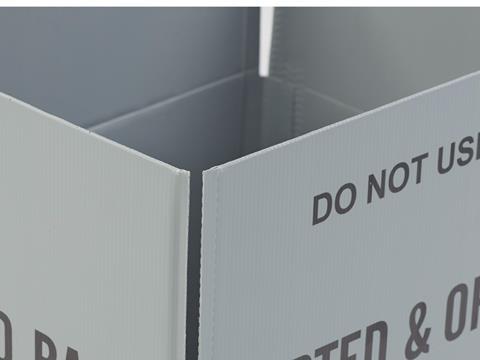 Reducing your overall environmental impact
Utilising plastic boxes also addresses concerns surrounding sustainability through a completely reusable and recyclable design.
PlastiCorr is designed for re-use 70+ trips, offering a significant overall reduction in environmental impact. At the end of its service life, the boxes are 100% recyclable. ORBIS offers to buy back the plastic materials to use for new packaging production.
After switching to PlastiCorr, an ORBIS customer recognised a 74% decrease in cumulative energy used, an 89% decrease in water consumption and a 61% decrease in solid waste.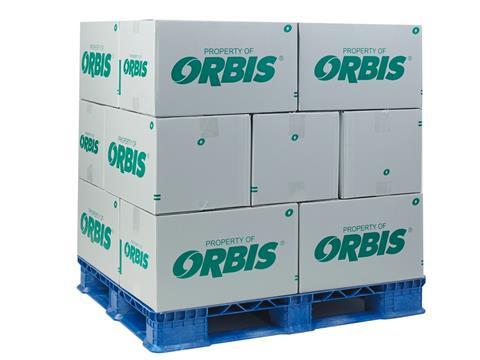 When is PlastiCorr® a good fit?
Despite its benefits, reusable solutions don't always make sense for every supply chain. They are ideal for applications with closed supply chain loops, including inbound receiving and finished goods to co-pack.
Here are a few important considerations when contemplating the use of plastic boxes:
Is there a closed-loop portion of your supply chain?
Does your warehouse use automated machinery?
What are you shipping (e.g. weight)?
With rising sustainability targets, now is the time to invest in innovative and environmentally conscious supply chain solutions.
"Our sustainability journey continues," says Jürgen Krahé, Senior Commercial Director EMEA at ORBIS. "PlastiCorr caters to companies' sustainability targets while helping to save costs."
For more information on how to make the switch to reusables visit https://orbiseurope.eu/en/plasticorr-brown-box-replacement/ or contact our team europe@orbiscorporation.com.
This content was sponsored by ORBIS.