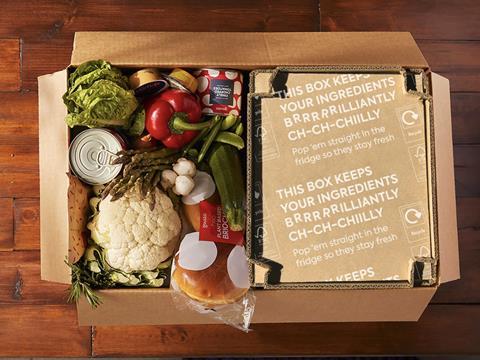 In a bid to combat food waste, recipe box company Gousto is partnering with DPD to facilitate the rerouting of any failed box deliveries to a food distribution charity, FareShare.
From there, the food is then donated to charities and community groups that provide meals and support to vulnerable people across the UK.
This move, which will initially be a trial, comes as Gousto is expanding its fulfilment network, opening two new fulfilment centres by the end of next year so that it can deliver more boxes to homes across the UK, as demand for its meals continues to increase.
Sally Matthews, chief product officer at Gousto, says: "Food waste is a huge issue within the traditional grocery supply chain. We're proud to operate with less than 1% surplus food but there's always more to be done.
"By partnering with suppliers like DPD who share our ambitions to create a more sustainable supply chain, and with the help of amazing charities like FareShare, we can make a real difference. There are no excuses for inaction, and we hope others in the industry will set up similar operations."
Gousto and FareShare first began working together in December 2020 to redistribute usable surplus food from Gousto's fulfilment centres to people in need. Since then, the recipe box company says that it has donated 78.7 tonnes of surplus food, which FareShare has redistributed to 1,629 charities across the UK. According to the company, this is the equivalent of 187,402 meals for people in need.
Olly Craughan, head of CSR at DPD, concludes: "We're thrilled to have taken our day-to-day operations with Gousto to the next level, allowing us to redistribute surplus food to FareShare and those in need, whilst combating waste. We're looking forward to scaling the operation moving forwards and encourage others to follow suit."