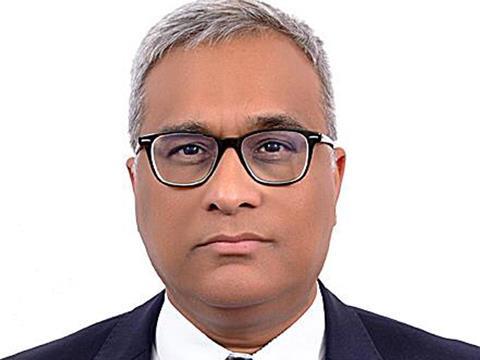 Rajesh Srivastava, VP Sales and Marketing at Chemicals Business, UFlex argues that sustainable practices in the inks and adhesives markets remain of the utmost importance.
Sustainability has certainly become a buzzword in the packaging industry today. Each brand is working on a war footing to make its products as green as it can. With irreparable, global climate change looming over our planet, nations, companies and consumers alike have begun scrambling to do things more sustainably. Almost all brands across the spectrum are upgrading in response to the demands of more environmentally friendly production and packaging practices.
Consumers previously used to be impressed by packaging that looked good, without much caring about the impact on our environment. Today, they are a lot more aware and want packaging practices that don't leach harmful chemicals into their body and don't pollute the planet by sitting in a landfill or our oceans. They take great pride in owning a product that will in no way harm the environment. In fact, a study by Fairtrade International involving 5000 participants across Europe found that most shoppers account for a brand's sustainable practices when making purchase decisions.
This is a mandate we all must follow in an endeavor to keep our planet green and it provides both opportunities and challenges for inking and printing practices in the packaging industry. When it comes to inks and adhesives, pigments today may only account for about 20% of the product packaging, but the type of ink and coating used to print on the package ultimately impacts the compostability, biodegradability, and recyclability of the package, which is why it is crucial for businesses to understand that ink in packaging can be any colour these days, as long as they remain "green".
For packaging companies, not only are sustainable practices eco-friendly, they make for a viable business strategy as well, and are set to mark the future of packaging and printing segments. In fact, every ink and adhesive manufacturer today has to take the lead to demonstrate use of sustainable practices and materials to make their products.
The economic value of ink: Why do "green" and sustainable inking practices make sense?
A world without ink would essentially be a world without colour. Our earth would be just black and white without them.
In Europe, nearly 1 million tonnes of coatings and ink worth €3 billion is consumed by printers of myriad products each year. This is equal to nearly 2kg of ink for every citizen of Europe - enough to print nearly 35 newspapers! In fact, the gross value of all printed labels and packages in Europe stood at €89 billion in 2019. And this is only the tip of the economic iceberg. It is also the reason why inking practices directly impact the life of every citizen on earth, and the planet itself.
This direct impact is the reason why we must be aware that even though we have come a long way since the days of conventional "solvent-based inks" that consisted of fossil fuel-based carriers, not all inks available in the market today are completely free of chemicals or non-renewable resources.
Beyond the mandatory elimination of heavy metals such as cadmium, lead, and mercury, alternative eco-friendly inks today come in various forms such as water-based, biodegradable, latex, UV & EB curable inks and more. Nature-based inks typically consist of a high percentage (50 to 90%) of renewable resources in the form of inedible plants and algae, which do not hurt the food supply whilst also lowering carbon footprint with lesser consumption of water and energy.
Regulatory interventions
The raw materials and production of inks and adhesives which are designed to be printed onto food contact materials are regulated by EuPIA (The European Printing Ink Association), Swiss guidelines and Good Manufacturing Practice (GMP). This includes the safety of the raw materials going into formulations, their potential to migrate, the composition of inks, as well as quality control and hygiene management.
Scientifically, the three terms that commonly define the sustainability of inking in packaging are: biodegradable (micro-organisms should be able to break them down), renewable (is derived from natural/organic sources) and eco-friendly (can be used again and again in a circular economy).
Despite printing inks accounting for less than 2% of the overall carbon footprint of printed paper or packaging, a great deal of attention is given to their overall "eco-friendliness". This includes the sourcing of the raw materials to make ink, the environmental impact of those raw materials as well as the ability to remove the ink from printed materials (or the "de-inking").
Today, the use of "green" and eco-friendly techniques is on the rise, with environmental regulations specifically addressing the content of ink, e.g. - the European Union's EN 134323 standard for packaging compostability. In Europe particularly, REACH is the dominant regulation – applying to both, the make of the chemicals as well as the risks these inks can pose to public health and the environment. The Bio-renewable Content (BRC) program by NAPIM is another regulatory program that quantifies the use of renewable or bioresources in ink formulations.
Tackling the challenge of economics in adoption
One of the biggest barriers to the wide adoption of sustainable best practices is pure economics. The financial viability of eco-friendly toners depends on the price of oil. For instance, if the price of oil rises, purchasing bio-derived inks looks like an attractive option. The challenge lies in sustaining the purchase and use of such products at the same price point as a standard toner. The alternative is to persuade companies to pay more for renewable toners. Legislation can itself be a catalyst for change in this regard, which will result in an increased uptake of sustainable inks. Eliminating the use of solvent-based inks and volatile organic compounds (VOCs) will reduce the reliance on fossil fuel and even side-step the need for costly pollution abatement programs in companies.
The future of ink and adhesives must be eco-focused
In a circular economy, we need to incorporate the 3Rs - Reduce, Reuse, and Recycle – for all leftover inks and adhesives sitting on the shelves. That is why ink and adhesives formulators, suppliers, manufacturers, and citizens alike currently have the crucial duty of showing environmental stewardship through the reduction of VOCs, streamlining processes, and making packaging safe for all. Supporting these associations and partnerships at a global scale, in a legislated manner, will be key in the journey towards building a 100% sustainable printing and packaging industry.
Green printing practices at UFlex
At UFlex, our focus has always been on the safe printing of the non-food contact side of primary food packaging. Adoption of sustainable practices throughout the various phases of product design, processes employed in our facility, use of raw materials for waste minimization, and movement of goods in the supply chain are given utmost importance. This has led to the development of water-based inks and adhesives, LED/UV inks and coatings, and solvent-less adhesives with low VOCs content that help reduce environmental footprint. Toluene and methyl ethyl ketone (MEK)-free NTNK inks that are compliant with food packaging regulations in Europe have also been developed.
Next, we are focusing on creating next-gen inks and adhesives with the idea of achieving reduced solvent residue/VOC and a printing quality that enhances product values. Work on developing sustainable inks for the inclusion of renewable sourced vegetable oil rather than mineral oil as an ink solvent is also underway. We hope that this technology will allow for faster degradation during recycling, lower rates of VOCs and CO2 emissions and lower levels of contaminants such as heavy metals.
As ink and adhesive suppliers, it's critical for us to collaborate with converters and brands to achieve their sustainability goals and cater to a consumer base that needs environmentally friendly products. Remember, going green is no more a "want", it's a "need"!