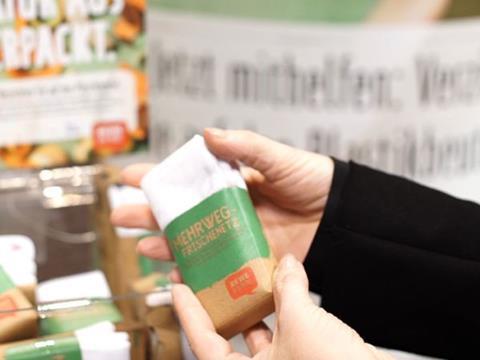 After discontinuing the provision of plastic carrier bag at its stores, REWE now wants to reduce the amount of thin plastic bags used for packaging fruit and vegetables in store.
REWE is testing two different approaches – one is to actively encourage consumers through various channels to avoid using the plastic bags for fruits and vegetables that already come pre-packaged by nature.
In several stores, the supermarket tries a different tactic, in offering special reusable mesh net bags. These are available for 1.49 Euros for two packs and can be brought along for fruit and vegetable purchases.
"These mesh bags are made from 100% polyester, a durable material which can be reused time and again for years," REWE spokesman Raimund Esser tells Packaging Europe.
Both approaches will be tested for acceptance and consumer reactions in store until November 27th, 2017.
More info: