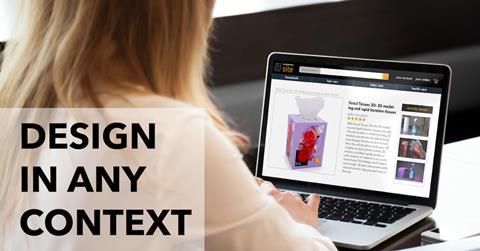 In our latest Innovation Spotlight, Foundry continues to examine its Colorway tool — a comprehensive solution for designing and rapidly iterating on packaging design, and argues that it can revolutionize the way you design for the consumer's ultimate moment of truth.
Your packaging is your silent, always-on spokesperson for your product. It provides all the visual cues and clues the consumer needs to purchase and successfully use it. If your packaging is performing well and helping the consumer choose your product for the right task or experience, the consumer will be more likely to have a favorable experience.
This will queue them up to repurchase the product and, ultimately, share their experience with their social network. It's this choice, sharing their experience of your product, that forms the Ultimate Moment of Truth (UMOT) for the consumer.
The truth is, consumers have the ability to share their opinions almost instantly on social media, e-commerce, and review sites. And what they share could become the next consumer's first experience with your brand. It's this point that makes the UMOT crucial to today's FMCG business. The opinions of your product shared online will shape future consumer expectations. So designing your packaging in such a way that it maximizes UMOT scenarios is paramount.
So, how do you set your product up to be favorably shared on social media? Simply put, you must design for each preceding moment of truth:
Zero Moment of Truth: If the packaging imagery doesn't perform well on Amazon, Instagram, Twitter, and more, then the consumer may be underwhelmed by what they see.
First Moment of Truth: The packaging must be notably superior over all other competing products on the store shelf or e-commerce site.
Second Moment of Truth: The packaging must give all the needed cues and clues needed to successfully use the product.
If you nail each of these moments of truth, then the likelihood of the consumer sharing a favorable impression of the product increases. But, in order to accomplish this, you must see, with photo-realistic detail, how your packaging will perform in each scenario.
With Colorway, not only are you able to see a photo-realistic twin of your packaging in any context, but you are also able to rapidly iterate on it in real-time. With these tools in hand, you are able to make design decisions based on online, in-store, and in-home scenarios. Take this facial tissue product design, as an example: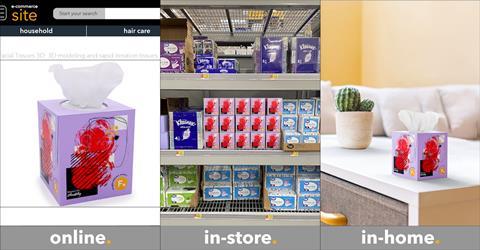 The tissue box's design is well-seen, even on an e-commerce site.
The packaging stands out on the store shelf (against its competitors)
The design gives a lively pop of color in the home.
The best news, all this can be accomplished before the first physical prototype is ever produced. In fact, your first physical prototype can also be your last. By using virtual twins and rapidly iterating on them, you will not only save months in design time, but set your product up to win the consumer's ultimate moment of truth before it ever rolls off the production line.
Visit Foundry's Mastering the Moments of Truth today to learn more.
This content was sponsored by Foundry.