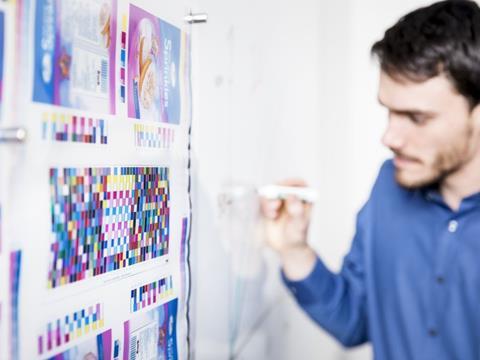 Colour plays a crucial role in the world of packaging. According to findings by the Institute of Color Research, up to 85% of customers' first impressions of a product on the supermarket shelf are based on colour alone. Colours that stand out on the shelf and also in an e-commerce context can make a real difference in how well a pack performs. But how can this be achieved, especially in a context of increased sustainability demands, and what are the challenges that have to be overcome? Elisabeth Skoda takes a closer look.
Johannes Betz, Head of Academy at GMG Color, observes that on the one hand, colours are getting more saturated to attract consumers, but on the other hand, sustainability and design are getting more important, and this also has an influence on colours, materials and varnishes. The role of e-commerce is growing, which brings with it a change in the role packaging plays.
"How colour is used on pack is changing. In e-commerce, you could argue that packaging can be a lot more simplistic, as it's already been bought, so shelf appeal isn't so important. On the other hand, brands are very aware of how people see their products even after purchase, and so packaging has a very important role to play there."
Avoiding expensive mistakes
Colour has an important part to play when it comes to branding and brand consumer recognition, and a failure to recognize this can be costly.
"One of our customers changed the design of all of their packaging and realized that after printing some of the new packaging in Germany and some in Asia, the brand colour, which was key to brand identity, had come out completely different," says Mr Betz.
An in-depth analysis of printers, print techniques and substrates at the start of the colour management process can help to avoid these sort of errors.
"As a first step, we perform a detailed analysis on printers and print techniques, substrates and areas of focus. We help our customers to work out an in-house standard, and work closely with printers and pre-press houses, to achieve consistent colours in daily production."
Mr Betz has observed an increased move towards digital print in packaging, and this has had an effect on the printing process.
"In segments such as labelling, digital print is already very established, and it is also becoming more widespread in corrugated board, folding carton and flexibles. This brings extra challenges, as shorter runs make it uneconomical to make tweaks on the press. It makes no business sense to for example print 1000 metres, but at the same time needing 500 metres to set up the press. GMG solutions and services help to ensure consistent colour all over the world and increase efficiency in print production."
Colour in an omnichannel world
In today's omnichannel world, packaging has to work hard not just to grab consumers' attention on the shelf but also on the screen.
"Clever graphic design and colour impact is absolutely essential as retail competitive intensity increases. At its simplest, it is a visual representation of the brand and can trigger thoughts, feelings and emotions about a product directly impacting the purchasing decision," says Deanna Klemesrud, Global Director Brand, Content and Promotions, Flint Group Packaging Inks.
"In order to help with this, at Flint Group Packaging Inks, we offer comprehensive colour management support for our customers with our web-based VIVO Colour Solutions system. VIVO supports brands and printers alike to ensure brand colour consistency wherever a product is printed and whatever the substrate or print technology. This ink colour formulation search engine and support service is designed to increase the converter's colour accuracy, press uptime and can reduce substrate and ink waste."
The substrate challenge
One of the major features when it comes to packaging printing is the wide array of substrates that are used, from different papers and boards, to plastic films and foils as well as recycled and biodegradable constructions. This brings with it challenges of colour consistency, drying and resistance properties, as Ms Klemesrud points out.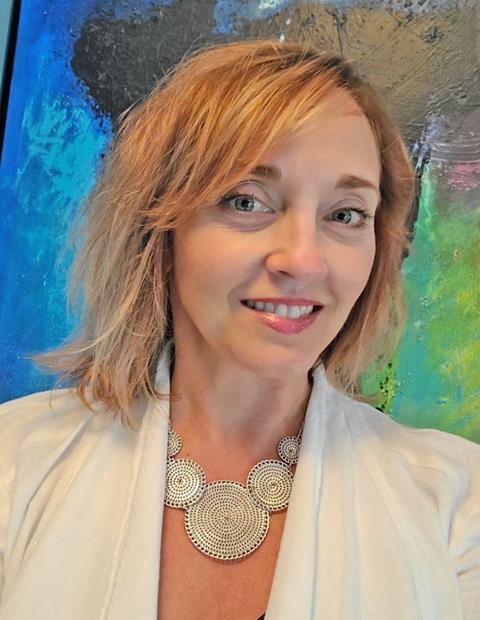 "The properties of the substrate used affect the end printed colour; the same red may appear different when printed on a paper-based material versus a film material, for example, due to the differences in absorbency of the substrates. Different materials also require different methods of drying during the printing process. Additionally, different substrates may require either primers, overprint varnishes, or both, to ensure longevity of the print on the pack and to ensure resistance through the supply chain into the retail environment and onto the consumer's home. To ensure the highest print quality possible, printers and converters should always discuss their print aspirations with their ink supplier to ensure viability and ensure design is fit for success."
Chemical substance restrictions
Ink behaviour on different substrates may differ substantially, and given the different printing technologies, the performance requirements on the ink vary a lot.
"In the past, the requirements for the inks used on paper or cartonboard were usually related to the drying speed, penetration of the inks in the substrate or resistance against scratches during post-processing. Nowadays we have to take into consideration all the chemical substance restrictions that are being updated in various countries, and the suitability of the ink for the end-of-life of packaging, i.e. repulping and recycling," says Jose Novo, Key Account Manager, Packaging Materials Department, Liquid Ink Business Section, Marketing Division, Toyo Ink Co.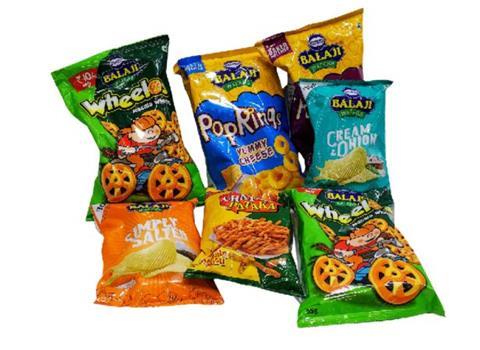 "In the case of flexibles, different plastics present different adhesive properties. In addition, we need to add performance properties needed for lamination processing and, in some cases, for sterilization at high temperatures and pressure. Here, too, we need to give thought to the end of life, considering which disposal, recycling, or other treatment process the packaging will undergo."
Sustainability and performance
Safety and sustainability have grown in importance in recent years. Manufacturers have been progressively adopting safer chemistry in response to the emergence of chemical safety legislation, as Mr Novo points out.
"Apart from the elimination of certain ingredients following the latest legislation in different countries, this also includes inks with lower VOC content and reducing the carbon footprint. Advances have been made for example in highly pigmented inks that evaporate less solvent or water-based inks. However, thinking beyond the inks themselves, Toyo Ink has sought to improve the technology that reduces energy consumption during ink application, for example with highly-reactive UV-curable and LED-curable inks."
While vibrant colours are of course important, increased attention is given to how inks perform when it comes to recycling. Ms Klemesrud points out that it is important to ensure that its technologies do not compromise the recycling process or recyclability of packaging in any way.
"We have developed inks which are designed for floatable and sinkable labels, assisting the recycling process, along with inks certified for the CADEL deinking system. We have also invested in developing inks with Material Health Certification from Cradle to Cradle for both our water and solvent-based ranges."
In 2020, Flint Group also launched its TerraCode inks range, a series using sustainable raw materials.
"TerraCode is available in three chemistries suited to specific print requirements and is suitable for a wide array of paper and board and water-based film applications, it includes high water and grease resistant technology for the food service market, as well as a range of high-performance coatings, including direct food contact options, and offers excellent mechanical resistance, resolubility and print performance," Ms Klemesrud adds.
It seems as though inks and colour management solutions are becoming ever more sophisticated to keep up with growing brand demands around the different sales channels without losing sight of sustainability requirements. We are looking forward to seeing even more innovation in this space in the coming months and years.