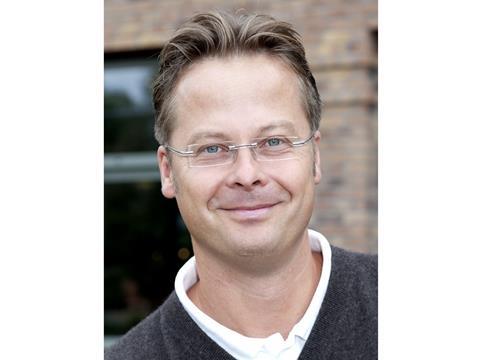 Reinhard Steup, Senior Manager, Supply Chain Management, HAVI Europe discusses how foodservice businesses should be using advanced analytics and trend forecasting to lower packaging waste levels in the industry.
Despite 71.4 per cent of UK packaging waste being recycled, the amount sent to landfill has increased by an extra 15 per cent since 2013 (Defra, February 2018). Striking a balance between keeping up with consumer demand and managing the plastic epidemic has become one of the industry's most pressing challenges.
Typically packaging sustainability is focused on the consumer side, however as environmental awareness grows among a new generation of consumers, there is an expectation for suppliers to provide acceptable packaging right through the supply chain.
While the goal of improving packaging sustainability may seem clear and simple, there are myriad factors at play which make this a remarkably challenging issue to tackle. Foodservice companies are facing huge changes in how customers want to receive their products. There is an expectation from customers to receive alternative packaging to plastic that is not only sustainable but also provides the same high-quality protection for the food inside – currently industrial packaging materials have a long way to go to achieve this. Couple this with a rapid rise in the out-of-home and food-on-the-go sectors where consumer demand is difficult to forecast, it becomes extremely challenging for foodservice businesses to predict requirements, which if not correctly managed, will mean further packaging waste.
Considering your customers
In a recent survey of 500 consumers by HAVI, we found that more than half believe eco-friendly packaging practices are of high importance and a sizeable proportion of consumers were driven by restaurants caring for the environment – either by visiting a restaurant when they hear something positive or feeling guilty when they hear something negative. This reflected the fact that consumers are scrutinising their restaurant choices by not only considering the ingredients of their food products but the materials used in their packaging.
Although the meaning of eco-friendly packaging can vary, those surveyed believe that eco-friendly packaging is closest to 'packaging made from recycled and renewable materials', 'packaging that can be recycled' and 'minimal packaging that generates the least amount of waste'. With over half of consumers surveyed seeing a reduction in packaging materials as very impactful - it is clear that this is a fast-growing aspect of the waste debate and restaurants need to tackle it.
Of course, the amount and type of packaging required is driven largely by customer demand. So understanding this demand is key to tackling the waste challenge.
Embracing demand supply integration
Data has a key role to play. Most foodservice businesses now have access to vast amounts of information about everything from the performance of certain promotions and consumers' engagement with particular product ranges, through to detailed information about an ingredient's entire journey through the supply chain lifecycle. What they lack, however, is the means by which to take these lakes of data and turn them into genuine, commercially-relevant intelligence.
The philosophy of Demand Supply Integration was devised to do just that. It is the data-driven evaluation of demand levels based on a huge range of sources – from store-based information to customer engagement data on social platforms like Twitter – which is then woven inextricably into the supply chain planning process.
This requires the use of advanced analytics to create accurate forecasting models. At HAVI we currently make 5.8 billion forecasts per day for 24,000 restaurants which, thanks to our algorithms and forecasting models, enables us to achieve a typical accuracy of 84 per cent compared to an industry average of 66%. Of course, some companies aren't able to do this without support from a company like HAVI – but when it's done right, DSI can revolutionise how foodservice companies make strategic decisions about future supply. We have utilised DSI and successfully implemented advanced analytics with global foodservice brands to help our customers apply both predictive and prescriptive analytics to optimise supply and demand, and the results speak for themselves.
A united front
The packaging industry is facing significant pressure to adapt to consumer preferences, whilst balancing the needs and reputations of the brands that use the packaging.
Tackling any challenge on such a colossal scale is only going to be possible if foodservice providers, retailers and consumers rally together behind a common goal. And as customers continue to want to see their favourite brands stepping up on major global issues like sustainability, there's no doubt that it's more than just reputations on the line now – it's the bottom line and ultimately business survival.
The good news is that technological advances and modern supply chain techniques are giving foodservice businesses the means by which to tackle this challenge. They need to make sure they embrace this opportunity sooner rather than later, or risk serious commercial and reputational damage further down the line.