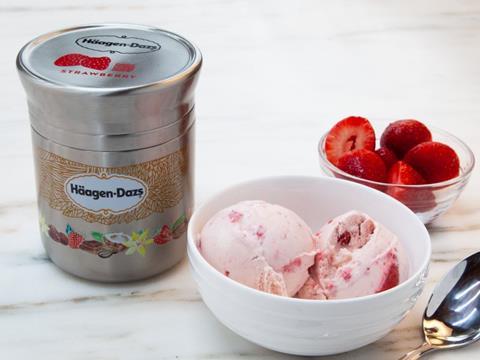 The countdown is on for the live Sustainability Awards 2019 ceremony, where we will unveil the worthy winners of the most prestigious sustainability competition for packaging innovation.
In anticipation, we explore the 25 standout solutions that made it to the finals, handpicked by our independent, expert judging panel. Today, we catch up with Terracycle CEO Tom Szaky and talk about Loop, a platform that transform the packaging of everyday items from single-use to multi-use, and a finalist in the Best Practice category.
The winners in each category and overall 2019 Sustainability Awards winner will be announced at FachPack, Nuremberg, Germany on 25th September. Join us from 16:30 at FachPack's PackBox Forum for sustainability discussion, networking, drinks and the big reveal.
Could you please introduce your successful initiative?
Loop, TerraCycle's newest initiative, is a global circular shopping platform designed to eliminate the idea of waste by transforming the packaging of everyday items from single-use to durable, multi-use, feature-packed designs. Loop offers a wide range of food, household and personal-care products from an array of brands, both big and small, available for consumers on a singular platform. Products are shipped in customized, brand-specific containers that are delivered to a home address in a reusable shipping tote. Consumers return empty containers to the tote which is then picked up by Loop. Once collected, the containers are cleaned, refilled, and reused.
What are the environmental challenges in packaging that your entry addresses, and how well is the market responding to them so far?
The shift from disposable to durable packaging addresses the consequences of using things once and throwing them away, a major contributor to the worldwide waste crisis. Packaging waste is highly visible to consumers – it is what is left over when a product has been used and typically ends up being landfilled or incinerated. While recycling is important, it requires an object to be broken down at the material level to be used in new production, which requires energy, in addition to collecting and sorting the material for processing. Reusing an object saves time, energy and resources and does away with the need for waste disposal and recycling.
Creating a durable container initially uses more energy and resources than creating a disposable container, but over time a reusable container has a lower environmental and economic cost as it does not need to be remanufactured on every use. Instead, it is transported and cleaned, which has a much lower environmental and economic cost. All the materials that make-up Loop containers and packaging can be recycled when the containers are taken out of use, creating a truly circular shopping platform.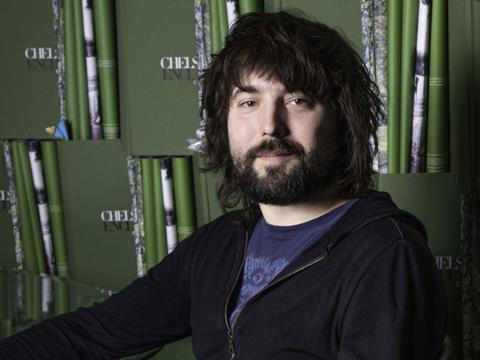 Loop has been praised by consumers for offering a practical solution to produce less waste. Due to consumer demand, Loop expanded to five new states only six weeks after launching. Loop is moving quickly to launch in new markets in 2020, including London, Toronto, California, Germany and Tokyo, to answer the requests of people around the world who want the service to come to their area. In addition to consumers, stakeholders have shown tremendous interest in getting involved with Loop. The Tokyo government has pledged their support to bring Loop to Japan and retailers in new countries have signed on well before launch in order to be the exclusive retail partner.
'Sustainable packaging' is a contentious concept, which means different things to different people, and anyone working in packaging understands that it's easy to make things worse according to one environmental metric while making improvements according to another. In your opinion should there be a hierarchy among our sustainability goals?
To me, the ideal consumer package is one that is only necessary and is locally recyclable in most communities around the world. Designers can improve the sustainability of packaging by following the principals of the waste hierarchy: reduce, reuse and recycle. Manufacturers can reduce the size, thickness and weight of packaging and eliminate secondary and tertiary packaging such as extra boxes or containers. Loop follows a reuse model which reduces the amount of virgin material that is extracted from the earth, instead using durable containers that only need to be transported and cleaned. Designers should use the pallet of materials that are readily recyclable by most recyclers around the world. This includes simple uncoated paper, rigid clear PET, clear glass, and light color, rigid HDPE and avoid combining all these materials so that recyclers can't remove them. While no solution will solve the problem of excess packaging waste, these implementations move packaging to be more sustainable.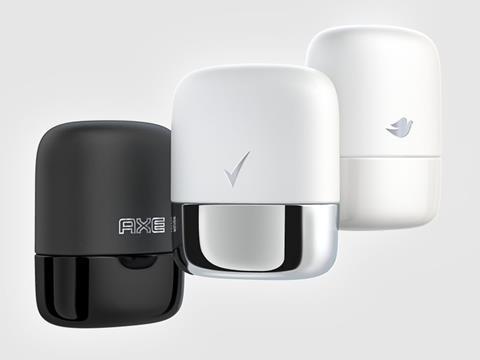 Clearly, sustainability in packaging needs to be achieved by many stakeholders acting together, not by someone with a silver bullet. Thinking about the wider picture, what areas of innovation or action would you like to see across the value chain in the coming years to meet the demands of nature and society?
There is no silver bullet of sustainable packaging, but rather an ecosystem of solutions that reduce impact. An area of innovation that has been fascinating in the cleaning product segment is use of concentrates – where consumers receive the active ingredient and dilute it at home. Some makeup brands are pursuing reusing packaging where a small part – such as the blush or lipstick component – are replaced when it runs out.
In addition to brands experimenting with packaging innovations, several organizations and institutions are addressing important issues about waste and packaging. The Ellen MacArthur Foundation works with businesses, government and academia to build a framework for a circular economy. The Platform for Accelerating the Circular Economy is a public-private collaboration platform and project accelerator. The PAC packaging consortium pushes for progressive change in the packaging value chain, and the Alliance to End Plastic Waste's mission is to help end plastic waste in the environment. A shift toward sustainable solutions will not happen in isolation. These examples and partners are among those that are helping drive change.