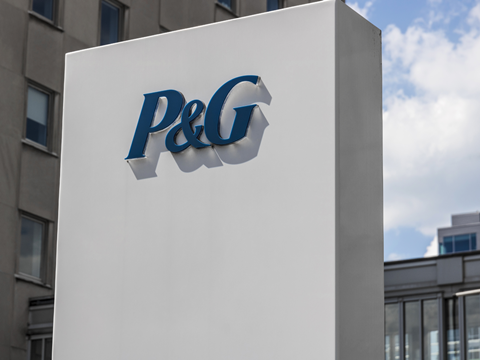 Ahead of our 2020 Sustainability Awards ceremony at 18:00 (CEST) tonight, we spoke to a finalist in the 'Pre-commercialised Innovation' category, Procter and Gamble, about its recyclable aerosol system made from 100% polymer.
Click here to register and watch tonight's ceremony event live.
---
Could you please introduce your successful entry and what's innovative about it?
At P&G, we are eager to innovate especially in the field of unmet consumer needs, while ensuring any new innovation follows our Ambition 2030 sustainability strategy. For packaging, one of the goals is to ensure all of our packages will be recyclable or reusable.
This entry is about a 100% polymer aerosol system. The Procter and Gamble innovation of a new 100% polymer aerosol system is the first of its kind to meet consumer desires for irresistible products and has gained critical guidance recognition from the Association of Plastic Recyclers (APR). A few examples of typical consumer needs:
The majority of consumers want to be able to see the product they are purchasing and know when the product is getting low
They would like a distinctive package that appeals to them from the shelf
They would like a package that is lightweight and easy to use
They want a package that will not rust, leaving unpleasant rings on their bathroom counter or shower.
Plastic aerosols satisfies all of these desirable consumer benefits. For the first time, aerosol consumers can see the product they are getting and know when it is going to run out. They can have a package that is shaped rather than a plain silver cylinder. This 100% polymer system also meets aerosol regulatory requirements.
P&G has been able to create an innovative design that uses alternative materials, environmentally friendly propellants, and a proprietary manufacturing process to make a 100% polymer aerosol system that can be recycled in the current PET recycling infrastructure.
What are the environmental challenges in packaging that your entry addresses, and what impact do you hope it will make?
Aerosol systems have been around for 80 years. Like most packaging systems, the design of aerosols has evolved to meet consumer needs (as described above). The environmental challenges with the plastic aerosols in the market today is the fact that they have a metal valve, which means they are rated detrimental to the current recycling infrastructure.
Procter and Gamble's 100% polymer system breaks this tension by providing the consumer with an irresistible aerosol system that is fully recyclable. The 100% polymer aerosol system also delivers a life cycle analysis benefit compared to aluminum aerosols.
Lastly, this innovation would also allow us to utilize Holy Grail (the previous overall winner of Packaging Europe's Sustainability Awards) so that sorters can easily sort it into the right PET streams enabled by the integration of digital watermarks.
I'd like to ask you about the broader picture beyond your successful entry. 'Sustainability' in packaging is multi-dimensional – both in terms of objectives and challenges. Could you comment on the most important roadblocks you identify from your position in the value chain, and the kinds of solutions you would like to see addressing them (e.g. areas of technological innovation, collaboration, regulation)?
It is clear that broad sustainability challenges like plastic aerosol recyclability need to be worked as a true cross value chain. That is why Procter and Gamble is eager to work with recycling associations like APR and EPBP, but also with full value chains like Petcore to open discussions with all members to ensure a safe entry into the market.