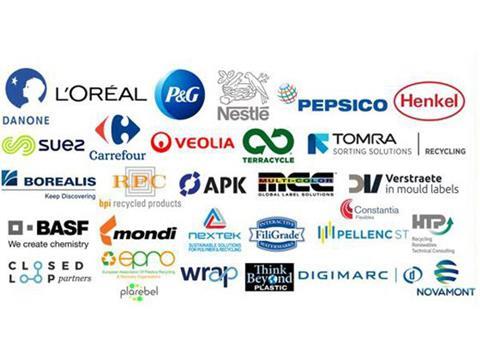 The countdown is on for the live Sustainability Awards 2019 ceremony, where we will unveil the worthy winners of the most prestigious sustainability competition for packaging innovation.
In anticipation, we explore the 25 standout solutions that made it to the finals, handpicked by our independent, expert judging panel. Today Gian De Belder, packaging technologist, Procter and Gamble, and project leader of the HolyGrail project (finalist in the 'Driving the circular economy' category), discusses how collaboration is key to solving sustainability challenges.
The winners in each category and overall 2019 Sustainability Awards winner will be announced at FachPack, Nuremberg, Germany on 25th September. Join us from 16:30 at FachPack's PackBox Forum for sustainability discussion, networking, drinks and the big reveal.
Could you please introduce your successful initiative?
HolyGrail is a cross-value collaboration project focussing on bringing innovation to the sorting step.
By making the packs more intelligent (i.e. by introducing digital watermarks), an add-on module linked to existing sorting equipment can read these "barcodes" for recycling and can do a more effective job, including jobs that are not possible today (like making a distinction between food and non-food packs, sorting efficiently all coloured packs including blacks, efficient sorting of mulit-layers and many more. The great thing about Digital Watermarks is that one technology can be used along the full lifecycle of a pack: from QA on packing lines, over anti-counterfeit checks on retailer shelves, consumer interaction (all info handy on your mobile phone), fast check outs at retailers and now also improved sorting at material recovery facilities and recyclers.
What are the environmental challenges in packaging that your entry addresses, and how well is the market responding to them so far?
The current low EU recycling rates are mainly related to lack of infrastructure/collection schemes and participation of consumers, next to inefficient sorting. We wanted to bring solutions for the latter.
During our first Open House (key focus has been EU associations), we had many people joining us during the proof-of-concept trials and each of these associations truly embrace the technology. Next steps are identified and we hope to soon bring into a (test) market to further learn and prepare for full roll out.
'Sustainable packaging' is a contentious concept, which means different things to different people, and anyone working in packaging understands that it's easy to make things worse according to one environmental metric while making improvements according to another. In your opinion should there be a hierarchy among our sustainability goals?
Absolutely, we need to work solutions that offer benefits in both LCA metrics and recyclability profile, as the ultimate goal is to become fully circular. We need to speak all the same language, and here harmonisation of all aspects – especially recyclability definitions – are crucial. We need to move away from opinion-based assessments and create scientific-based assessments.
Note the great work currently being performed by Recyclass, which should create a level-playing field for all!
Clearly, sustainability in packaging needs to be achieved by many stakeholders acting together, not by someone with a silver bullet. Thinking about the wider picture, what areas of innovation or action would you like to see across the value chain in the coming years to meet the demands of nature and society?
I am a true believer of cross-value chain collaborations as no single company can solve these challenges on their own.
The keyword is definitely COLLABORATION!