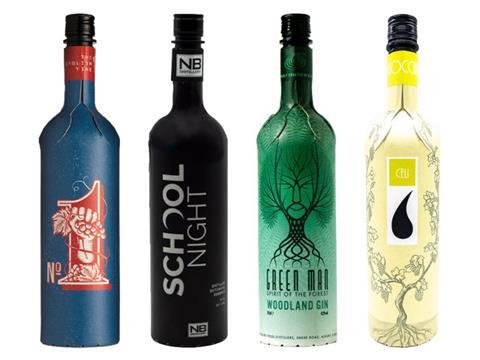 Frugalpac is currently making Frugal Bottles for Cantina Goccia's range of wines, The English Vine and its No1 white wine, England's Silent Pool Distillers for its Green Man Woodland Gin, and Scotland's NB Distillery who have launched the first low carbon AND low alcohol botanical spirit in a paper bottle called School Night.
We're also producing Frugal Bottles for sake for Japan, olive oil for Greece's AEONS, Planet B red wine for Spain's Bodegas Murviedro and will soon by launching in the US with an American wine brand.
I'd like to ask you about the broader picture beyond your successful entry. 'Sustainability' in packaging is multi-dimensional – both in terms of objectives and challenges. Could you comment on the most important roadblocks you identify from your position in the value chain, and the kinds of solutions you would like to see addressing them (e.g. areas of technological innovation, collaboration, regulation)?
The main issue we'd like to see resolved is sourcing recycled paperboard in the UK.
At present we have to import some from Germany but we'd like to source all of the paperboard here.
I think we've proven that there's a potentially huge global demand for paper bottles and this is a great opportunity for companies from co-packers, to printers and paper and packaging manufacturers to buy their own Frugal Bottle Assembly Machine.
With enquiries to make 90 million bottles, it's literally a licence to print money!