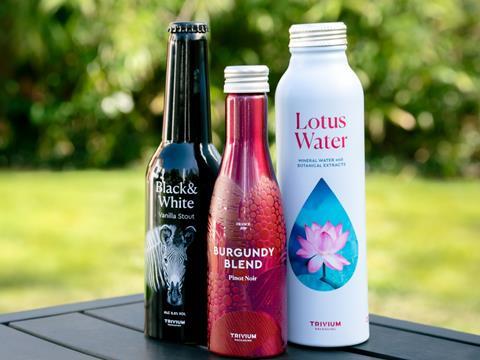 Trivium Packaging produces and supplies metal packaging for industries including food, beverages, pet and home care. We spoke to Jenny Wassenaar, chief sustainability officer and senior vice president of global research and development about the sustainability benefits and limitations of metal packaging, the company's 2030 targets and its product range.
According to your website you downgauge, use reclosure systems and incorporate recycled content in your products. What are the sustainability benefits of these solutions?
Since raw materials account for a significant part of the environmental impact of the packaging solutions we bring to the market, we continuously review the possibilities to make our infinitely recyclable raw materials into packaging solutions that protect the content it holds, promote the product through 360 degree print opportunities, and preserve resources for future generations.
For example, lightweighting (or downgauging) is important, but so is durability. We aim to retain the durability and strength of a product or component while reducing the total amount of material used in its production. Owing to the associated reduction in raw material and transport-based carbon emissions, our customers receive highly protective and robust packaging with a lower carbon footprint.
Another way we make our products more environmentally robust is by increasing their level of recycled content. Packaging material made of steel or aluminium is infinitely recyclable without a loss of quality, and recycling aluminium saves 95% of the energy required for primary production.
Therefore, an increase in recycled content is reducing the carbon footprint. Metals are permanent materials, so recycled content can be important for individual applications, but most important is the fact that the materials stay in the loop, either going back into packaging or into other solutions such as cars, bikes and construction.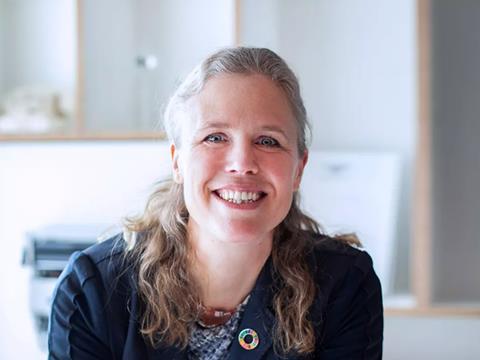 What were the biggest challenges when implementing these solutions, and how did you overcome them?
In general, when companies look at downgauging, they may find the challenge comes in meeting customer requirements, cost considerations, regulatory compliance, or supply chain considerations. We know that overcoming these challenges requires a sustainable approach to innovation, collaboration with customers and suppliers, investment in advanced technologies, and prioritising sustainability as a core business objective.
For Trivium, one of the key challenges was to ensure sustainability drives innovation. In early 2021, we set our new eco-design initiative in motion, to generate a standardised measure for the sustainability of new and existing products. Built on a multi-criteria approach – and using the European Commission's Product Environmental Footprint guidelines as a benchmark – we set out nine clear sustainability measures, to help us determine the sustainability rating of our product designs and developments.
These measures are light weighting; refill, reuse and reclosure functionality; recycled content; recyclability; chemical boundaries reduction; carbon footprint reduction; water consumption reduction; waste reduction; and volatile organic compound (VOC) emission reduction during production.
By comparing the sustainability features of a new or proposed product (using each of these measures) against the current industry standard, the tool generates a sustainability score, providing insight into the environmental impact of each product. We also introduced a new target to drive growth from these eco-designed products, aiming for 50% of our revenues to come from products that meet our eco-design criteria by 2030.
The second key challenge we defined involves innovation and collaboration with customers and suppliers before and during that process. Sustainability doesn't exist just within research and development but in the collaboration with our supply chain and our commercial team, playing a key role to get the innovations to market and meet customer needs while reducing environmental impact and increasing efficiency.
As part of your 2030 targets, you're aiming to achieve zero-waste facilities and a 30% reduction of Scope 1 and 2 emissions by 2030 (vs 2020 levels). What steps are you taking towards this, and how can packaging play a role in achieving these targets?
On reducing emissions, confronted with the urgent realities of climate change we escalated our Scope 1 and 2 emissions reduction commitments in 2022 from 30% to 42% by 2030. We also introduced a new Scope 3 emissions reduction target of 25% by 2030. These targets are aligned with the 1.5°C climate scenario, meaning they are consistent with a reduction in greenhouse gas emissions to levels that the latest climate science deems necessary to limit global warming to 1.5°C.
These targets were submitted for validation by the Science-Based Targets initiative (SBTi) and we expect to receive validation in 2023. In the meantime, we will continue our efforts to meet our targets.
In 2022, these efforts included the rollout of various operational excellence programmes aimed at helping us reduce our emissions across our plants, such as initiatives targeting energy efficiency, reductions in energy and electricity usage, process optimisation, and equipment upgrades.
For example, some Trivium plants have invested in heat reclamation and recovery technology, where heat generated during the production process is captured and used to heat buildings or reduce energy consumption. Importantly, in October 2022, we kicked off a new project to pinpoint what we can do short and long-term to reduce energy consumption in our plants.
In terms of waste reduction, in our daily operations we take care to limit waste such as metal scrap, pallets, corrugated board and plastic film packaging. In line with the hierarchy of the EU's Waste Framework Directive (2008/98/EC), which specifies that sending waste to landfill should be a last resort owing to its adverse environmental impact, our aim is to send zero waste to landfill by 2030.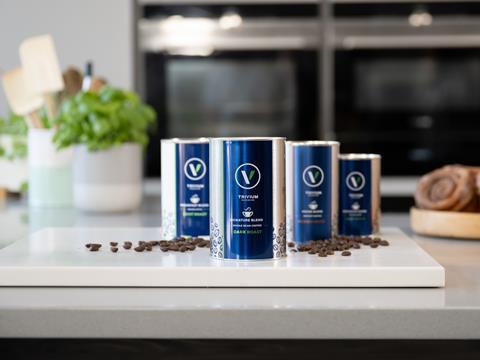 What do you think are some of the limitations surrounding metal packaging, and how can these be overcome?
Metal is a great material for circularity as it can be recycled infinitely. Though steel and aluminium have been historically seen as emissions intensive industries there has been significant progress in this area. According to Steel for Packaging, the most effective companies in the European steel industry have reduced the consumption of primary energy per tonne of crude steel by 50% since 1960.
The steel and aluminium industries are exploring a range of low and carbon-neutral solutions that can lead to a carbon-neutral future under an optimum regulatory framework. Alu [aluminium] PCR (up to 100%) and green aluminium are now available options and more steel suppliers are now offering low-carbon steel based on a mass balance approach.