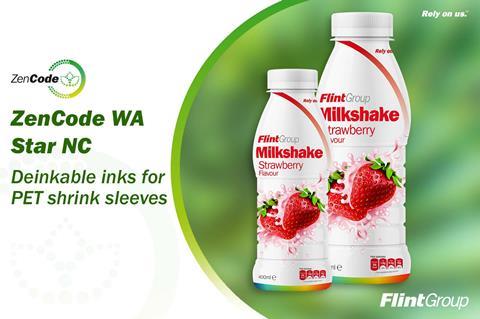 Next in our Finalist Interview series for the Sustainability Awards is Flint Group with its ZenCode WA Star NC ink solution. We spoke to the company's director of global product management Gayle Wirthwine and R&D innovation manager Pierre Dogliani about this entry, nominated in the pre-commercialised Recyclable Packaging category.
You're a finalist in the Sustainability Awards 2023. Congratulations! To start off, could you summarise your entry, in less than 50 words?
GW: Designed to strengthen circularity, ZenCode WA Star NC is a high-performance caustic washable, solvent based [flexographic] ink solution that enables PET labels to deink and be processed along with PET bottles for recycling, resulting in higher overall yield and supporting the availability and accessibility of recyclate.
Why do you think the judges were impressed with your entry? Tell us about what is innovative about your project and/or about its impact on packaging sustainability.
GW: PET, despite being one the most widely recycled forms of plastic packaging, has significant challenges to overcome in terms of recyclate availability. Contamination can significantly affect the quality of reclaimed material, and even render it entirely unsuitable for use. As the industry pushes closer to circularity, the discrepancy between volume recovered and yield of PET recyclate could be a big obstacle to overcome.
Showcasing an alternative path, the ZenCode innovation helps to ensure more PET material is collected for processing post-consumer and helps our customers on the way to achieving completely recyclable labels and packaging.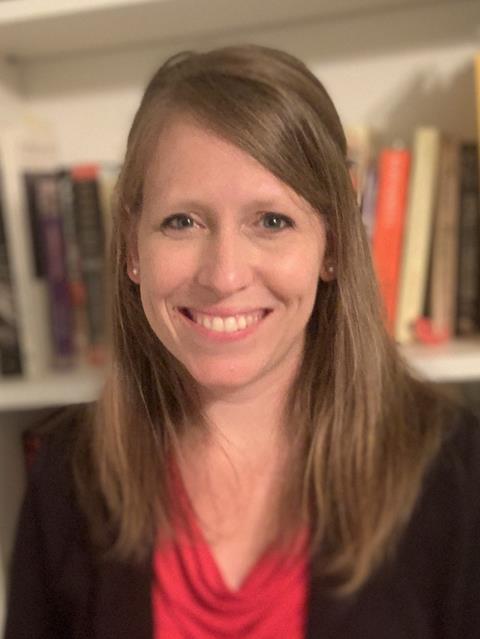 You're shortlisted for the pre-commercialised Driving the Circular economy category. What do you see as the key demands and challenges in relation to design for circularity in packaging?
PD: Enormous leaps forward are being made in printing and packaging circularity, particularly when it comes to optimal use of resources and making more recycled materials available. Here, we see key demands from businesses designing for circularity from the outset, including the use of materials that are easily recyclable, reusable, or compostable.
Perhaps the biggest shift on the sustainability horizon is a change in perspective from seeing sustainability as small, siloed changes to a broader, connected whole. We now consider the entire lifecycle of the product to evaluate its environmental impact, and the key challenge is maintaining the strong momentum that is building.
We see brands embracing the packaging industry's remarkable innovations, but to maintain this over the long term we must prove that sustainability is not a compromise or a concession in other key areas such as quality or value.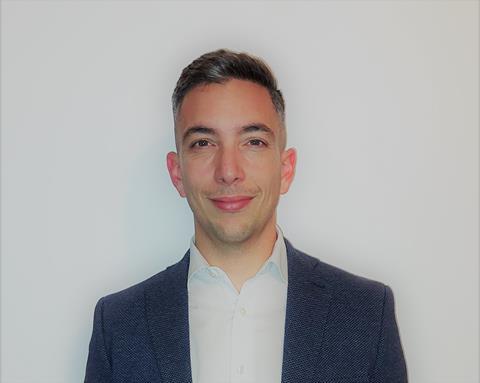 What do you think are the main opportunities in this area or what future innovations do you predict in this area?
PD: With widespread concern over the availability of recycled materials, compounded by inconsistent and often fractured recycling and recovery schemes from region to region, the path of innovation lies in boosting the accessibility of recycled materials. Translating this to industry technology, the core focus will be on substrates and materials, such as inks and coatings, that can actively increase the yield.
With circularity sitting front and centre of packaging sustainability discussion and a core drive to make better use of plastic resources, we must ensure that supply can keep up with demand – and that's where we see real innovation being demonstrated.
The winners of the Sustainability Awards 2023 will be announced at the Sustainable Packaging Summit, which takes place in Amsterdam on 14-15 November. The Summit mobilises leaders of the FMCG value chain, policymakers, NGOs, recyclers and investors to collaborate, remove barriers and identify opportunities on the road to sustainable transformation.
To learn more or register, visit https://www.packagingsummit.earth/amsterdam2023/.