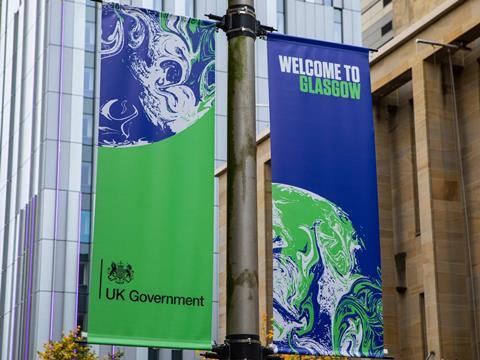 In this article Winfried Muehling, general manager at Pro Carton, reacts to the announcement from COP26 regarding pledges to halt and reverse deforestation.
COP26 has long been billed as the last chance for global leaders to commit to action which limits global temperatures from rising by more than 1.5 degrees. Concerns remain that the deals agreed during this 26th Conference of the Parties don't go far or fast enough to prevent future dramatic climate events.
Promisingly, just one day into the two-week conference we heard the first major deal. More than 100 world leaders – representing 85% of the world's forest areas – pledged to end and reverse deforestation by 2030. The deal's signatories include a number of key countries, without whom the deal would be ineffective.
Indonesia – the world's largest exporter of palm oil – was one. Russia, which has huge natural forests that contain more than one-fifth of the planet's trees, another. And Brazil, home of the planet's largest rainforest, the Amazon, also committed – having seen deforestation accelerate to a 12-year high in 2020.
Why forests are important
Forests have always been an important part of our cultural heritage; the first trees grew over 300 million years ago, and they have been the lungs of our planet ever since, absorbing more than 40% of global fossil fuel emissions. Not only do trees clean the air by removing harmful pollutants, but they also play a crucial role in protecting our natural habitat – from preventing flooding and soil erosion to boosting biodiversity. Overall, they are hugely important for human health and wellbeing, meaning protection and preservation is a global duty to secure a liveable planet for future generations.
Forest growth in Europe
Sadly, however, deforestation is progressing rapidly around the world. The WWF estimates the equivalent of approximately 40,000 football pitches of forest is being lost every single day. Fortunately, the European pulp and paper industry has a strategic interest in keeping healthy forests growing across the continent, in a sustainable and eco-friendly way.
As a consequence of sustainably managed forestry, European forests grew by 58,390 sq. km between 2005 and 2020. This is an area about 1.5 times larger than Switzerland and equivalent to 1,500 football pitches of forest growing every day. And the European forestry industry has also expressed its commitment to plant an additional 3 billion trees by 2030 on top of the scheduled reforestation of harvested areas.
Sustainable packaging solutions
European forests provide the raw material for cartonboard and carton production. At Pro Carton, we have been promoting the virtues of cartons made from renewable resources for many years. Cartons are fully recyclable and biodegradable, and they are made from the wood fibre from sustainably managed forests.
The vast majority of the raw materials used in the production of paper and board are sourced locally. More than 98% of the wood fibres used in the European paper and board industry come from European forests – mainly in Sweden and Finland – where the annual growth of new wood exceeds the amount harvested by a large margin. Today, the general rule is that, in sustainably managed forests, for each felled tree, three new trees are planted.
Simultaneously, the forest-based industry provides the wider society with forest fibre-based products. These can replace fossil-based alternatives, which are detrimental in terms of climate and environment. It is this combination of facts that confirms cartons are the most environmentally friendly form of packaging.
We welcome the new deforestation deal made at COP26 and trust that it will place more emphasis on sustainable practices that can make a real difference to the world we live in today and in the future. Despite there being many good intentions over the years – which sadly never came to fruition – it is crucial that we hold each country accountable for the commitment they have signed. Delivering on the 2030 pledge is a must to secure a livable planet for future generations.
Pro Carton supports the EU's ambitious climate targets and the increased efforts to deliver the circular economy in Europe. We wish to play a central role in offering solutions that respond to the needs of European citizens and contribute to a sustainable lifestyle while making sure that forests keep growing, absorbing CO2, and protecting biodiversity.