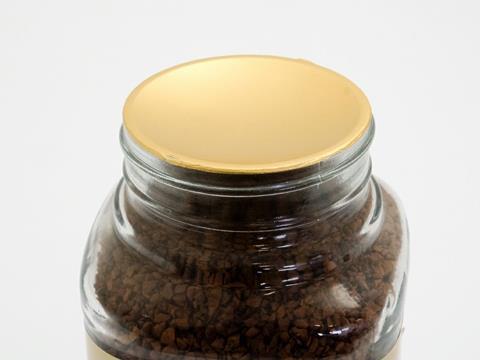 Induction heat sealing has been around as a packaging sealing method for over 70 years. The last two decades have seen methods improve dramatically and many sealing issues have been overcome.
However, with the seismic shift to online purchasing driving induction heat sealing growth and environmental pressures increasing demand for simpler mono-materials, liner design is set to change again. Here Darren Dodd, sales and marketing director at Selig, explains further.
The rise of induction heat sealing
Induction heat sealing originally came into being in the late 1950s as a means of solving liquid leakage from polyethylene bottles during shipment. Since then, it has gone from strength to strength as a container sealing method. It works by using a laminated structure – or liner - to apply a hermetic seal over the mouth of a container.
Once the cap is seated on the packaging, aluminium foil within the liner is heated by electromagnetic induction, causing a layer of heat seal material to bond securely to the rim (also known as the land area) of the container, creating a strong airtight seal.
Packaging solution successes
Induction heat sealing has evolved to enable producers to create hermetic, leak-proof seals that can be tailored to be tamper-evident, branded and easy-to-open if needed. Choosing the correct liner is now more important than ever before, especially as companies seek to balance both the sealing and light-weighting of their packaging.
Also, as a result of increasing e-commerce, many producers have shifted to induction heat seals over the past two years to overcome increasing leakage issues. In fact, many international shipping companies now require the use of induction liners on liquid products to protect their distribution channels.
All change?
Despite induction heat sealing being able to meet the challenges presented by e-commerce distribution networks, environmental pressures will see a shift in the materials used in the liners over the coming years. At present, many induction heat seal liners used on bottles and jars are made from multiple materials. This obviously makes them difficult to feed into any present recycling streams, until chemical recycling systems become more mainstream.
The challenge is now on to develop liners that are simpler, more recyclable and contain more recycled content, whilst also continuing to protect consumers from spoilage and leakage. There will be a push to move to mono-materials in liner development, but this will also mean extensive R&D will be needed to be able to deliver the same level of sealing functionality, without using a multi-layered solution.
At present, the mono-material liners available are primarily foam-based. However, it is my belief that as more companies move to using mono-materials and away from two-piece liners, to ensure the recyclability of the pack, the recycling concept will also be taken a step further.
We could see mono-materials used that match the bottle, creating a 'mono-material whole product' – so, a PE liner on a PE bottle and a PET liner on a PET bottle. We're not there yet as an industry, but the need to develop more sustainable solutions will drive future packaging innovations at a very detailed level.