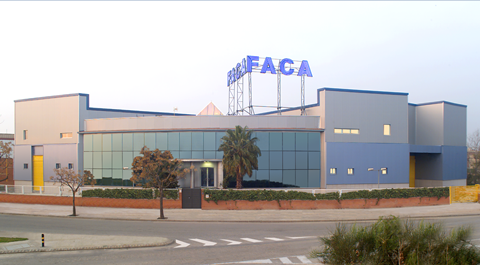 For Faca, the year 2020 – despite its uniqueness – was remarkable because it celebrated half a century of activity in challenging times.
The company's mould workshop division is also joining the celebration, as last year, it added mould number 3,000 to its proper workshop and mould manufacturing.
Last year was also important for Faca Packaging since it continued with the philosophy of upgrading and renewing its machinery. Important investments have been made in state-of-the-art machinery for more sustainable and lower consumption, both in injection with the acquisition of heavy-duty machinery to allow multi-cavity molds, as in decoration and assembly, with cutting edge machinery for quality control by using ultra-high-speed artificial vision cameras.
Also last year, Faca Packaging launched its most representative model, the T22 – version refill jar, which it says has been the subject of constant imitations over the last 20 years. Right now, it has a refillable goblet, as well as the possibility of manufacturing it in recyclable and recycled materials.
Since 2019, Faca Packaging has been using 100% renewable energy in its three factories, its injection mould factory, as well as its offices – thus continuing with the commitment to a sustainable environment.
"Our extensive knowledge of the past 50 years has allowed us to conquer aesthetic, technological, and functional challenges," states the company.
"We maintain the philosophy of launching between four and five models per year, as well as increasing our list of patents that has now reached more than 300. We are very proud to be able to turn 50 in these times and thank all our clients for the trust they have placed in us."