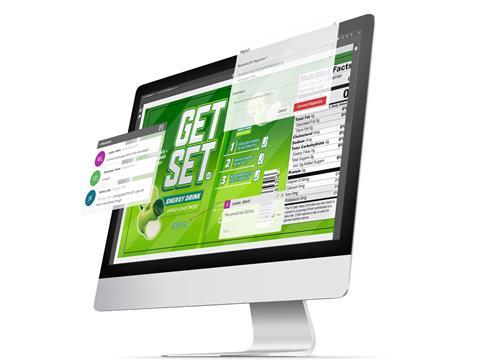 Software company Esko has revealed the latest version of its web-based packaging management and collaboration platform, which can manage packaging and label production for brands and their print suppliers.
WebCenter 20.0 includes new and additional support for end-to-end colour workflow for brands and their suppliers – Color Trace. Brand owners can create colour specifications directly in WebCenter and communicate them to their printers, who use ColorCert software from X-Rite to report a scorecard of the final production.
According to Esko, a crucial focal point for WebCenter product development is the overall user experience, including the ease of use for non-expert users. "We wanted to make the user experience even more intuitive and personalized," says Paul Land, product manager. "We've essentially designed the latest version of WebCenter to make your workflow more intuitive than ever before.
"With WebCenter 20.0, we have introduced a new dashboard where users can create a personalized view of their activities," adds Land. "Having introduced a huge amount of functionality over the years, we're now enabling users to switch on and off individual features. This will simplify and tailor the experience, ensuring they have easy access and navigation to all the information relevant to them in one place."
Avatars, similar to those used on social media platforms, have also been included in an effort to make the experience more personal. And, for the first time, users can access and edit all their files from the new single dashboard page. Meanwhile, the new Task Assignment function gives users an overview of how busy colleagues are when allocating tasks.
"From a user experience perspective, integration with the interactive tools packaging professionals use on a daily basis is also important," says Land. "That's why we have also introduced an impressive extra optional module, the new 'WebCenter Tasks Plugin'.
"WebCenter was already compatible with Adobe Illustrator," he explained, "but with the new 'WebCenter Tasks Plugin', WebCenter 20.0 is also compatible with InDesign and Photoshop too. In just a few clicks, users can open, edit and upload changes, significantly streamlining the entire process."
Other additional new modules include 'Cloud Archiving', providing almost limitless storage and freeing up space for businesses, and 'Interactive Text Compare', a new software tool which checks copy against core data, reportedly ensuring no issues arise when copying files across.