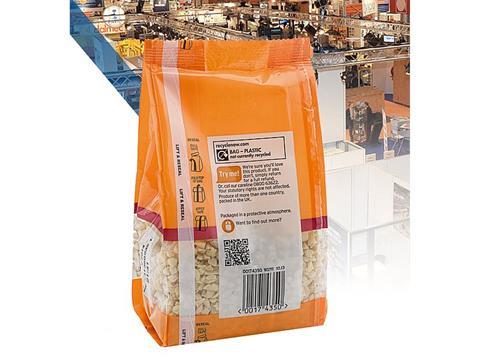 Emsur France SPO is present at this year´s ALL4PACK Paris exhibition with the latest solution developed in collaboration with TESA, as their strategic partner for this specific adhesive tape for the French market.
Tesa® Lift & Reseal technology is a strong, single-sided adhesive tape with a specially designed adhesive layer that can effectively seal flexible packaging up to more than 20 times. Emsur will be showcasing its new innovative solution at BFR´s stand, on the VFFS packaging machine set up for demos. You can find them at stand 6L060 / 6N059 where their technical experts will be on hand to answer all your questions. The key benefits of this new solution are its very high adhesive power, good tear resistance, printability and itspreservation of brand identity. It is suitable for all product lines, does not leave marks or cause discoloration, offers 24-month packaging integrity and is easy to use.
In addition, Emsur will also be present at the French packaging & logistics exhibition via technology producers such as OMORI, UVA, ILAPAK, AERA, UGOBECK, who will be using EMSUR´s reels to demonstrate their machines.