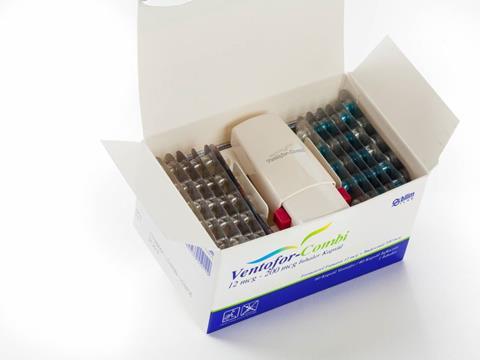 Metsä Board has announced that eight cartons using its paperboards have been shortlisted for the finals of the 21st European Carton Excellence Awards (formerly the Pro Carton ECMA Awards).
With all the successful entries submitted by Metsä Board customers, there are finalists in Save the Planet, Most Innovative, Beauty & Cosmetics, Food & Beverages and Healthcare & Pharmaceuticals categories.
The Awards will be presented at the ECMA Congress on 21 September in Salzburg and the winners will appear on www.procarton.com at midnight on 21 September.
"We are extremely excited that so many cartons using our boards have been selected as finalists," stated Mika Paljakka, VP Sales EMEA, Metsä Board. "As the demand for sustainable, safe and efficient packaging continues to grow I am pleased to see how designers and carton producers continue to challenge convention and set new standards in creativity and innovation. To support our customers with creating similar innovative, renewable and contemporary packaging solutions we have recently launched our 'Better with Less' initiative to help jointly create packaging that fits the brands and demands of the future world."
The European Carton Excellence Awards attract hundreds of entries, with the jury looking for excellence in design, convenience, brand communication and the major role cartonboard plays as a sustainable packaging material.The finalists using Metsä Board's cartonboards are:
SAVE THE PLANET
Fox's Tin Replacement ProjectCarton producer: Graphic Packaging InternationalBrand owner: Fox's Biscuits
Lipton Earl Grey 100 G CartonCarton producer: Duran Dogan Printing and PackagingBrand owner: Unilever
MOST INNOVATIVE
Message on a bottle – Pago fruit juice Carton SleeveCarton producer: Mayr-Melnhof Packaging AustriaBrand owner: Eckes-Granini Austria
BEAUTY & COSMETICS
Retro RevivalCarton producer: Omaks PackagingBrand owner: IK Skin PerfectionRoval - OvaldoseCarton producer: Mayr-Melnhof Packaging InternationalBrand owner: SCA Packaging
FOOD & BEVERAGES
Beta Teas of the World CollectionCarton producer: PrintparkBrand owner: Beta TeaJDE Z1 PackagingCarton producer: STI GroupBrand owner: JDE – Jacobs Douwe Egberts
HEALTHCARE & PHARMACEUTICALS
Ventofor-Combi PackCarton producer: Lithosan Basim Yayim Ambalaj Sanayl ve Tic.Brand owner: Bilim llac San. ve Tic.
More info: