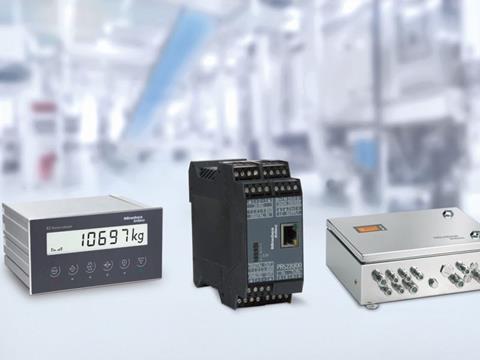 With the new EasyFill application, Minebea Intec is now offering an innovative solution for easy single-component dosing.
The software ensures simple and automated filling of raw materials such as liquids, powders and granulates. This reduces the manual workload, speeds up the production process and ensures that product quality remains consistent.
EasyFill means no programming work and no process controllerThe EasyFill software application was developed to meet the growing demand for simple electronic weighing and filling systems. Mechanical engineering companies and plant manufacturers in particular are looking, for example, for modular production systems based on smart, small solutions. Minebea Intec electronic weighing systems with EasyFill will be able to control dosing processes and are now available as a stand-alone solution or can be effortlessly integrated into existing PLC or PC systems without additional programming work. Marcel Pfnister, Product Manager Process Controllers and Transmitters at Minebea Intec, explains: "Process controllers such as our tried-and-tested Maxxis 5 are too complex for simple dosing processes. With the development of EasyFill, we are offering our customers an expanded range that is tailored to their needs. Because of this, the new application has been pre-installed in our PR 5220 and PR 5230 weight transmitters as well as the X3 weight indicator."
Filling is as easy as installing the electronic weighing system, selecting the mode and controlling the process. Electronic weighing systems with EasyFill can easily be integrated into production networks due to their high-performance communication interfaces and options. The process is controlled directly via the digital inputs and outputs that are included. The integrated website offers user-friendly, time-saving and economical configuration options option for the dosing process. The first users have already successfully tested EasyFill.
More info: