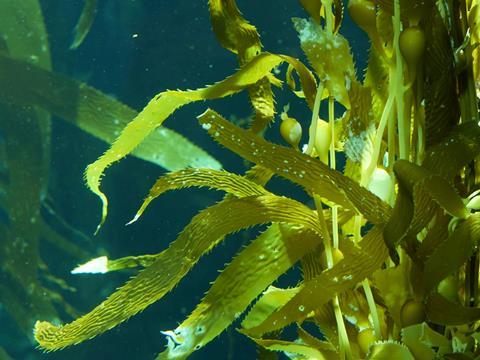 As part of its €117m sustainability-focused R&D program, DS Smith is exploring how seaweed fibres can be used as a raw material in paper and packaging products.
The company says that this move could see it use seaweed across its packaging network as an alternative fibre source to wood. Following initial testing, DS Smith is also exploring the potential of seaweed to act as a barrier coating to replace petroleum-based coatings.
Thomas Ferge, paper and board development director at DS Smith, commented: "As a leader in sustainability, our research into alternative raw material and fibre sources has the potential to be a real game-changer for our customers and consumers who increasingly want products that are easy to recycle and have a minimal impact on the environment.
"Seaweed is one of the many alternative natural materials we're closely looking at, and while most people probably associate it with the beach or as an ingredient in sushi, it could have some exciting applications for us to help create the next generation of sustainable paper and packaging solutions."
Given its wide range of apparent uses, seaweed in manufacturing is a burgeoning market. The European seaweed industry alone is predicted to be worth almost €9.4bn by 2030, generating some 115,000 jobs.
The seaweed project is part of DS Smith's €117m Circular Economy R&D programme, which was announced earlier this year. Its research into natural fibres also includes other natural materials such as straw, hemp, miscanthus, and cotton, as well as more unusual sources such as the daisy-flowered cup plant and agricultural waste like cocoa shells or bagasse - the pulp fibre left over after sugarcane is processed.