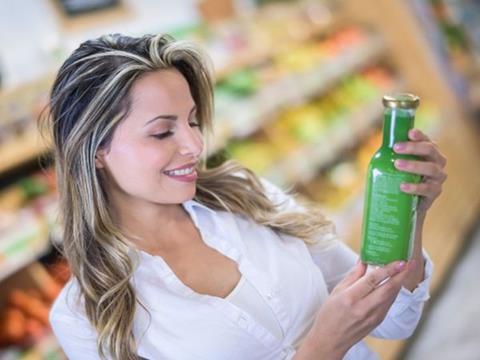 Adding to the show theme 'Innovation Inspired by You', Dow Adhesives, a global business unit of DowDuPont Materials Science division, has announced at Labelexpo Europe the latest innovation in its acrylic adhesives portfolio: ROBOND™ INVISU™ PS-7910 is specifically designed for self-adhesive labelstock producers targeting the growing market of film-based labels.
This water-based acrylic adhesive provides a highly efficient and multipurpose solution addressing some of the most critical challenges of a broad range of filmic label end-uses, from food to beverage, home and personal care products, and durable goods. "The new ROBOND™ INVISUTM PS-7910 technology builds on Dow's deep-routed expertise in waterborne acrylic adhesives, to enable the development of multipurpose filmic labels for today's demanding packaging applications," comments Alberto Lora Lamia, EMEA Marketing Manager Acrylic Adhesives. "A tailored set of performance features makes this a suitable solution for multiple end-uses, offering wide service temperature characteristics. Thanks to its cohesive strength, high and stable to environmental conditions, it supports efficient conversion at all stages of the labeling value chain."
Efficient, versatile, and adaptable solutions for global labelling needs For label producers, ROBOND™ INVISU™ PS-7910 represents a highly versatile adhesive with proven runnability on state-of-the-art curtain coating machines and suitable to formulations for alternative coating technologies. Dow's new adhesive for filmic labels is in compliance to food contact regulation EU 10/2011 with reduction factor 2 for certain types of food. Furthermore, it offers an effective conversion to narrow web sizes, granted by remarkable and stable cohesion, independent of storage conditions.
For converters, the new ROBOND™ INVISUTM PS-7910 provides an efficient die cutting, thanks to the polymer cohesive strength, as well a consistent release and effective dispensing. With excellent and stable storage characterists, it is able to handle a wide range of environmental conditions. As to endusers, they will benefit from very good appearance on clear labels, with a transparent and non-yellowing adhesive film.
Visit Dow and explore solutions at Labelexpo 2017 in Hall 7, Booth 7E35.
More info: