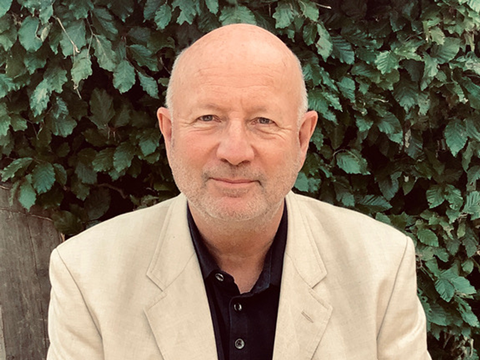 Packaging brand owners risk slowing the momentum of sustainability gains as a result of greenwashing, argues David Harding-Brown, CEO at Ecoveritas, in our latest comment feature.
'Sustainability', 'eco-friendly', 'green', 'ethical', and 'ecological' are all terms we use daily without questioning why. They have become so easy to associate with environmental messaging that their original meaning has now become lost in the 'white noise' of consumer marketing. This ongoing experience of semantic satiation across the packaging supply chain needs to stop, otherwise brand owners risk slowing the momentum of sustainability gains.
Fortunately, there are many brands out there making their mark on sustainability with meaningful action. It is true that they are driving pertinent and powerful messaging, but they are, in turn, quantifying this with measurable data and innovating in their design for environment (DFE) business strategies. However, not all brand owners are doing their part. There are some that are squandering these values and undermining the work of those brands that are driving positive change in the industry.
The greenwashing effect
By using terms like 'green', 'ethical' or 'natural' without substantiating these claims, businesses are – whether they realise it or not – perpetuating the issue of greenwashing. Earlier this year, 500 e-commerce websites that claimed their products were sustainable were investigated as part of a new study conducted by the International Consumer Protection and Enforcement Network.
National authorities discovered that 42% of cases – mainly in the clothing, cosmetics, personal care and household equipment sectors – were making false claims under current European Law, while 37% of cases used vague terms without quantifying the results.
As consumer online spending has risen significantly since COVID-19, this is a real area of concern – and one the packaging industry needs to lead on with its front foot. The challenge for the industry is to move its focus from unsubstantiated sustainability marketing to inducing genuine environmental change. Brand owners can do this by setting realistic year-on-year goals to achieve a net-zero output.
Taking action through legislation
National authorities are inquiring into misleading environmental statements in France and the Netherlands in relation to the energy sector, while there are also discussions taking place at the federal level to create a standardised methodology for quantifying ecological claims as part of the EU Green Deal.
Legislation like this, combined with the Extended Producer Responsibility (EPR) reform that comes into effect in 2023 for the UK, alongside similarly fast-developing EPR systems across Europe, will not only mean that products will require substantiated evidence of their ecological claims, but it will also extend the producer's responsibility for a product to manage the packaging post-consumer use.
While EPR policies will shift the waste management cost of physical collection partially or fully from local government to producers, the reform presents an ideal opportunity for brands to rethink their sustainability strategy. For example, a UK survey carried out in September 2020 reported that 64% of the British public wanted producers and manufacturers to pay for the costs of recycling.
In 2022, the UK government is pushing that onus even further onto brand owners with the UK Plastic Tax, which will charge a rate of £200 per tonne to packaging that does not contain at least 30% of recycled plastic. This means that 2021 is now a crucial year for brand owners and packaging companies to understand their EPR data and start actioning it in their commercial strategy.
When it comes to sustainability, there are no quick wins. The packaging supply chain is under increasing pressure to deliver right-first-time products by using less energy with minimal material to ensure less waste overall. However, that isn't always a viable approach.
Instead, the packaging industry needs to get smarter by using business intelligence to ascertain a new roadmap. Collaboration with suppliers will certainly be key to stamping out the greenwashing effect for good. So, does sustainability mean anything anymore? Absolutely, but the real evidence lies in the data, not the brand messaging.