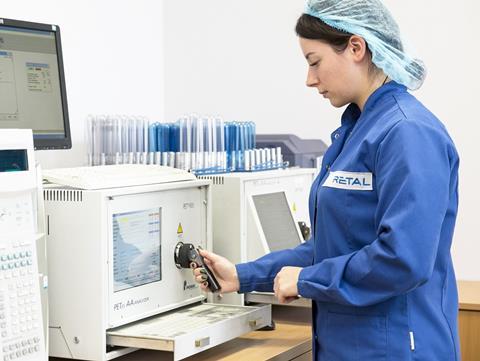 Staying still is not an option in the packaging industry. Repeating the same techniques and offering the same ideas doesn't mean timeless quality, but rather outdated concepts that don't embrace progress. But that doesn't mean everything has to be 'disruptive' right? Emma-Jane Batey looks at how valuing great design, customer communication and service is always in fashion.
The pace with which packaging trends change is illustrative of the role that packaging plays in the FMCG sector. The huge growth in markets including hard seltzer, vegan snacking and high protein is largely supported by the packaging choices that these brands make, and the packaging partners they choose. While the trend for 'game changing' and 'disruptive' packaging across all F&B packaging sectors are unlikely to disappear any time soon, the scrabble for new can sometimes mean that great gets lost.
But what is great packaging? And how does great packaging end up on the shelves, ready to be chosen and appreciated by consumers that want something familiar that also moves with the times – particularly the sustainability times. The committed teams behind great packaging are what ensures that effective packaging delivers in every category – from responsibility and reliability to performance.
Gennadiy Khmelevskiy, key account manager at global plastic packaging manufacturer RETAL, explains how taking care to understand exactly what the customer wants and needs in terms of packaging solutions is crucial, rather than simply trying to be 'different'. He says, "As a dedicated sales and service person, it is my responsibility to diagnose the pain points for our customers' businesses and to then find an agile solution that heals that pain. I believe it is the 'magic triangle' of R&D, sales and service that allows packaging to perform exactly how the customer needs it to."
Khmelevskiy and his team works closely with global food and beverage brand owners to create, produce and deliver packaging that meets the ever-changing regulations for design – such as the EU Directive 2019/204 that requires tethered closures for all PET bottles under 3 liters by 2024 - by uncovering and listening to their 'pain points', rather than bullishly focusing solely on disruptive innovation.
'Magic triangle'
That 'magic triangle' is at the heart of packaging being a solution rather than disruptive for its own sake. That's not to say that great packaging isn't innovative, far from it, as Khmelevskiy's understanding of the three ingredients asserts. R&D is at one point of the magic triangle; true packaging innovation takes on board the precise needs of the customer – in this case, usually the brand owner – and creates an appealing, effective design solution. Aleksandr Grinko, head of the RETAL Baltic R&D laboratory, explains, "Our R&D lab works closely with our design team on one side and the sales team on the other; we have to be able to reliably and skilfully test all quality and quantity indicators so that the various departments – quality, production, purchasing, sales and technical – can be sure that when they ask for something, we can do it. Our lab is packed with the latest equipment; we can test simple removal torque tests up to more complex simulated palletizing tests and various barrier properties. We can support our customers in creating sustainably packaging, including design for recycling, lightweighting and recyclability improvement. "
The third point on the 'magic triangle' is after sales. However beautifully and skilfully designed packaging may be, and however perfect it is for the product it contains, if the machinery designated to produce it doesn't work reliably over and over again at the customers' site, it's useless. Yet after sales can be overlooked. After sales are not the glamorous end of the packaging world; particularly during the coronavirus pandemic's most difficult days, the 'essential businesses' in the global packaging industry needed to rely on their service engineers to keep production running smoothly.
Closures stalwart Karl Everett is the leading service engineer at RETAL and his work takes him wherever he is needed – usually a flight away from his home in Shropshire. During the pandemic, this has required him to take many Covid tests in various locations across Europe, to make sure he's keeping himself, his customers, and his family safe. Everett shares how he sees his role in the 'magic triangle'. "I take pride in making sure I introduce the 'service' as well as the 'engineer' elements in my work. I'm usually called on when customers are stressed, when equipment is down and when things are not running smoothly. So I come in and focus on fixing things, on keeping the production running and in solving whatever issue the customer has without adding to the difficulty. I keep calm and I solve problems."
Perhaps it is more accurate to say that great packaging needs to be a solution rather than disruptive. Sure, if innovation is possible alongside solution then that's terrific, but ultimately packaging needs to contain a product and it needs to do that job sustainably and reliably. For that to happen, appreciating the 'magic triangle' of R&D, sales and service is more important than wanting to be a game changer. Some games don't need changing, they just need the rules to be clearly defined and understood, and for the people that implement them to take a pride in being the best they can be.