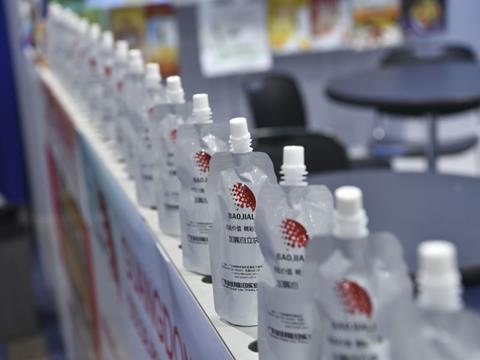 For CPGs and brand owners, it is essential to find ways digital can boost speed to market and improve the supply chain. Consumers' expectations are changing in how they want and need to interact with the brands they buy, and the omnichannel is shifting how consumers buy. Digital printing allows brands to be more agile with their packaging and use their consumer data to test market to customers based on geography, seasonality, buying habits, age and so on.
Digital can be used for creative promotions and to create buzz for the brand in the market. CPGs have experienced success using short-run digital print to design new and interactive packaging and, in turn, create a quick uplift of sales figures in one-off promotions. But the new design still needs to connect the customer with the product using existing iconography, shapes or logos. In other words, the package cannot be different just for the sake of being different.While using digital for packaging print can create a buzz in the market, the true transformation that digital will offer CPGs comes via the supply chain. Digital print used in a targeted fashion for consistent, long-term, project-based work can reduce costs associated with transportation, warehousing and obsolescence.
It also allows CPGs to get products to customers faster so they can adapt to ever-changing market dynamics. The supply chain and packaging workflow include significant waste, especially when it comes to the time involved. Using digital to reach the market faster is a great goal because any incremental time-saving will lead to less downtime and increased revenue.
For equipment, software and supplies manufacturers, success in the digital market is incumbent upon an ability to support a variety of packaging applications and develop products that can compete with the productivity of conventional equipment, while emphasizing the value-add that comes with digital. As for the converters, the ability to educate customers and print buyers about "what is possible" is critical, as well as building a business plan for growth that includes hiring salespeople and operators ready for the technology.
With digital printing on the cusp of the mainstream, and to meet the industry demand head-on, PMMI launched The PACKage Printing Pavilion, the industry's main stage for package printing innovations, which will debut at PACK EXPO Las Vegas 2019 (Sept. 23-25; Las Vegas Convention Center) after a successful debut at PACK EXPO International 2018.