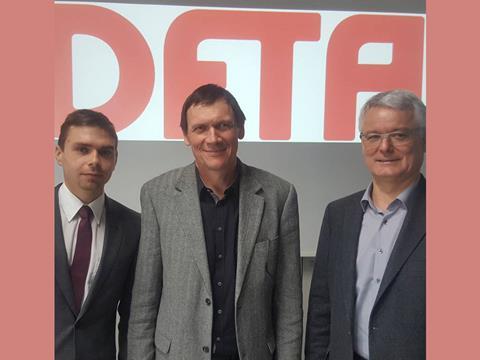 Growing demand for customized packaging is a driver for further developments in digital print. Digital print on corrugated board is of great interest to the industry.
In Germany, Munich-based PTS and Saxony-based SID have been cooperating on a research project for the optimisation of inkjet print since January and are still looking for participants. The project is scheduled to run until December 2018.
Marcel Haft from PTS Paper says: "We are looking for industrial partners who are interested in discussing this issue in regular meetings. Progress will be reported and how to progress further will be adapted to the industry's needs."
Inkjet print on corrugated board offers advantages such as a nearly set-up free process guiding and great flexibility, but also has its challenges. A great amount of liquid is applied to the substrate to be printed together with the ink. The colour should get to its destination as quickly and precisely as possible, and dry as quickly as possible without disturbing the substrate through forming waves or similar.
"The project aims to analyse and describe the interaction between ink, print head and substrate including measuring technology, identifying the core parameters influencing print results and model development and the manufacturing of modified surfaces of corrugated test liners for optimised print quality," Mr. Haft concludes.
More info: www.ptspaper.de