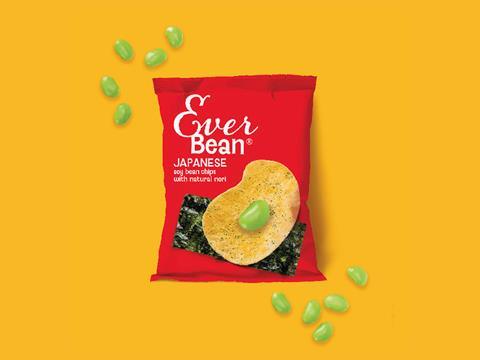 Enter - the humble bean; high in protein, fibre and vitamin B.
The Ever Bean concept design seeks to champion this underrated food group with a new and innovative 2D packaging design layout. Using the crisp and flavour ingredients as a backdrop, the bean is projected forward with pride and in celebration. Somewhat reminiscent of an artist's palette, the unique ingredient arrangement further entices consumers, promising an exciting mix of flavours and great taste. Challenging category norms and encouraging consumers to reappraise the modest bean, this unique design layout is supported by bold, vibrant and lively packaging colours to further secure stand-out on shelf.
Making zero concessions for the modest beginnings of its primary ingredient, Ever Bean concept design heroes the simple bean on-pack and offers a selection of three variants. Each variant takes inspiration from different food cultures around the world, all of which have iconic bean-based dishes embedded in their DNA. The brand name itself 'Ever Bean' supports the product purpose — a healthy snack for consumption at any time.