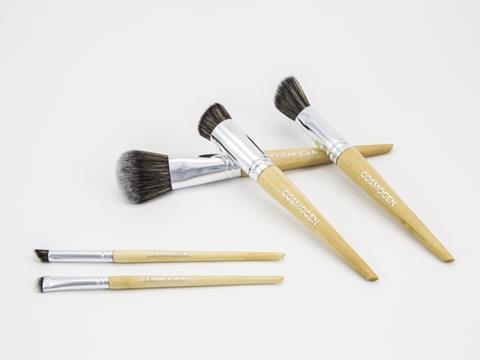 Cosmogen meets the demand for vegan products, free of material of animal origin.
The VEGAN set of 5 brushes - Powder, foundation, blush, concealer, eyes - is made from non-animal materials, is hypoallergenic, safe for sensitive skin, and easy to clean. Specific trendy bamboo pouch also available.
It offers a bamboo handle, a tuft made from synthetic fiber and an aluminium ferrule.
More info: