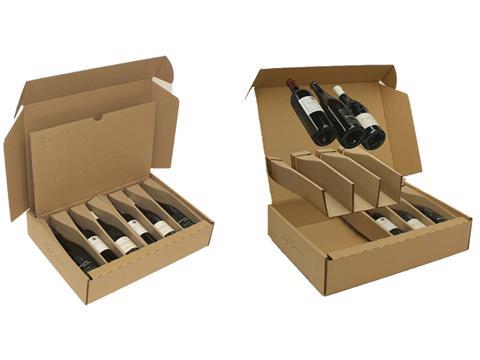 DS Smith has teamed up with the UK's largest online wine merchant, Laithwaite's Wine, to create a closed-loop recycling system across the two companies' supply chains.
Laithwaite's says that it is now able to deliver a closed-loop recycling system that ensures greater visibility across the supply chain, allowing it to track cases from production, through to delivery, collection, recycling, and finally as the material is turned back into new cases.
At its distribution centre in Gloucester, Laithwaite's handles imports of wine from across the world. Once unpacked, cases are transported to the DS Smith Paper Mill in Kemsley, Kent, to be recycled into new packaging material before being sent to DS Smith Packaging in Launceston to produce new cases.
The cases will be used by Laithwaite's for e-commerce distribution to its customers across the UK. This is all part of the 14 day "box to box" packaging recycling process that DS Smith says underpins its "sustainable business model".
Andrew Hawker, head of logistics at Laithwaite's Wine, commented: "We are delighted that through our partnership with DS Smith we are able to keep our cardboard for recycling right here in the UK. Via the closed-loop model, we can give a new lease of life to our recycling which will be used in the packaging we send to our customers."
Tom Campbell-White, European strategic development director at DS Smith, commented: "Laithwaite's was one of our first customers to be awarded our Closed-Loop Certification. Championing the circular economy is vital for companies everywhere as they drive to meet the changing expectations and demands of increasingly environmentally conscious consumers.
"Providing Laithwaite's with a fully auditable recycling and recovery route means they can certify and track their sustainability targets. At DS Smith, we are proud of our closed-loop business model and the fact we are a net positive recycler, meaning we are responsible for recycling more packaging than we put on the market."
The two companies also partnered on increasing the performance of the cardboard boxes and eliminating plastic usage with a design project using DISCS technology. According to DS Smith, the technology provided Laithwaite's with boxes made using the optimal amount of paper for the best level of protection to keep its glass wine bottles protected during delivery.